HHR2020 agenda now live
26 October 2020
The full agenda for CHS Alliance's very first online Humanitarian Human Resources (HHR) conference is now live.

The goal of this year's HHR is to learn from the main lessons of the global COVID-19 pandemic and together re-imagine the future of aid work.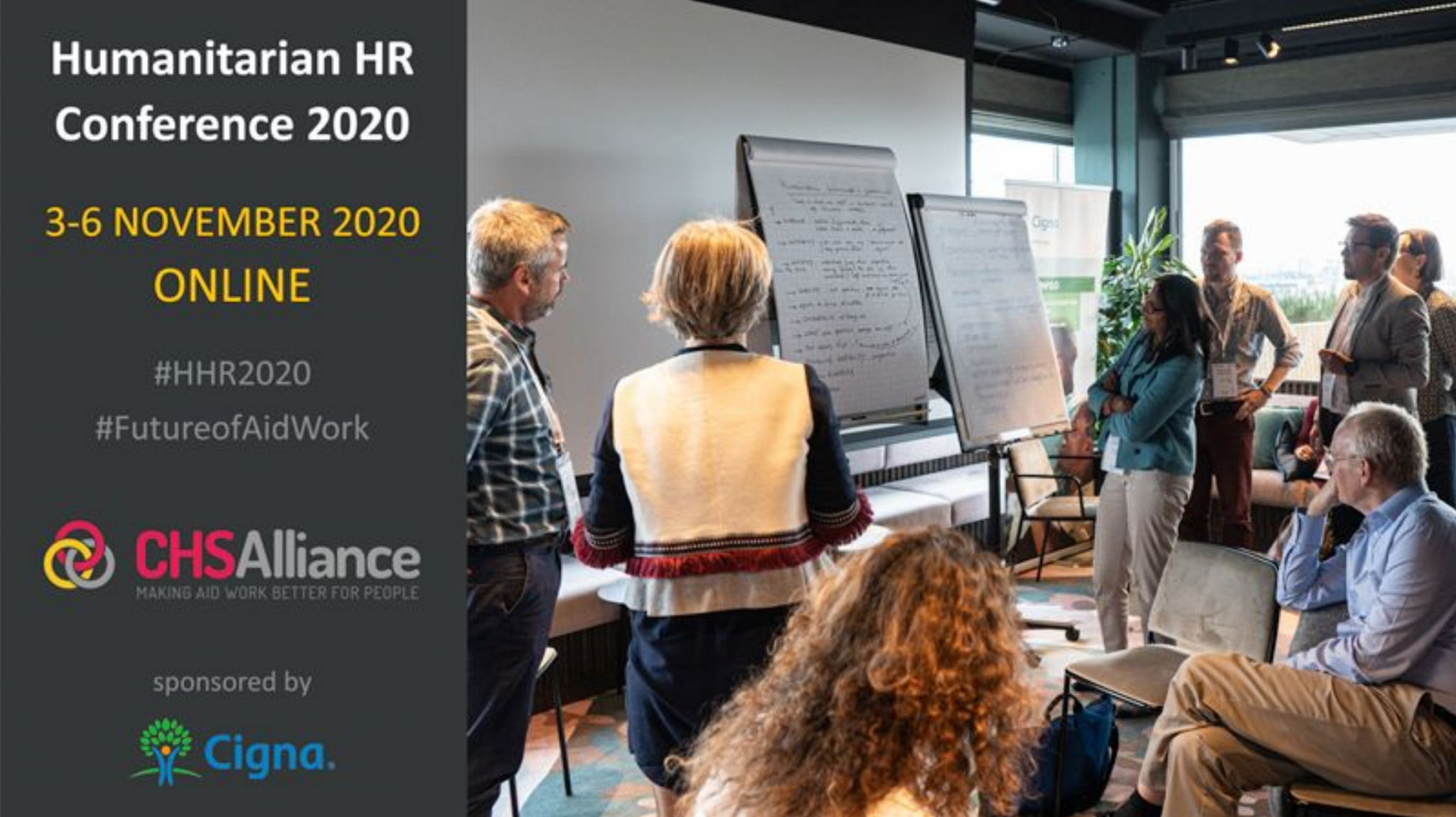 HHR2020 is an innovative and interactive online gathering for a growing global community of HR practitioners, researchers, experts and people leaders collaborating to reflect and learn from each other as well as develop practical solutions. The conference takes place virtually over four half days from 3 to 6 November 2020 with member and group discounts available.
If you or your People Management colleagues haven't yet secured your places at HHR2020, here's what's in store:
Inspiring, timely and thought-provoking key note sessions from sector leaders, including:
Andrea Vogel, Global Deputy Director of HR, Open Society Foundations; Former International Head of HR, British Red Cross on agile HR in the COVID-19 crisis.
Susan Stith, Vice President of Diversity, Inclusion, Civic Affairs, Cigna Foundation on "Why Diversity, Inclusion and Belonging Are More Important Than Ever".
David D'Souza, Head of Engagement and London, CIPD on "The role of HR in a people-centric approach to digital transformation".
Faye Ekong, Director, RavelWorks Africa sharing insights into the future of HR leadership.
12 interactive panel discussions and workshops held by those shaking up people management in aid, organised by six learning tracks:
Employee wellbeing: optimise employee health and happiness in a time of extreme uncertainty.
Organisational agility: renew, adapt, change and succeed in ambiguous and turbulent environments.
Diversity and inclusion: understand, accept, value and make the most of the differences between people.
People processes: drive successful changes with clear procedures.
Digitalisation: shift organisational culture and people's minds to harness the power of automation and data.
HR future leadership: play a pivotal role setting the strategy for the current pandemic and beyond.
Plus daily structured networking sessions, happy hours and a choice of energisers or relaxers. Every day you'll be fully present with mindfulness, relaxed with gentle desk yoga or all shaken up with some boogying…!
Places are filling up fast, so check out the full conference agenda now: Discover HHR2020!