GUK's Anjum Nahed Chowdhury: "Affected communities need to know that they have rights, and that no one should be able to abuse them"
25 April 2018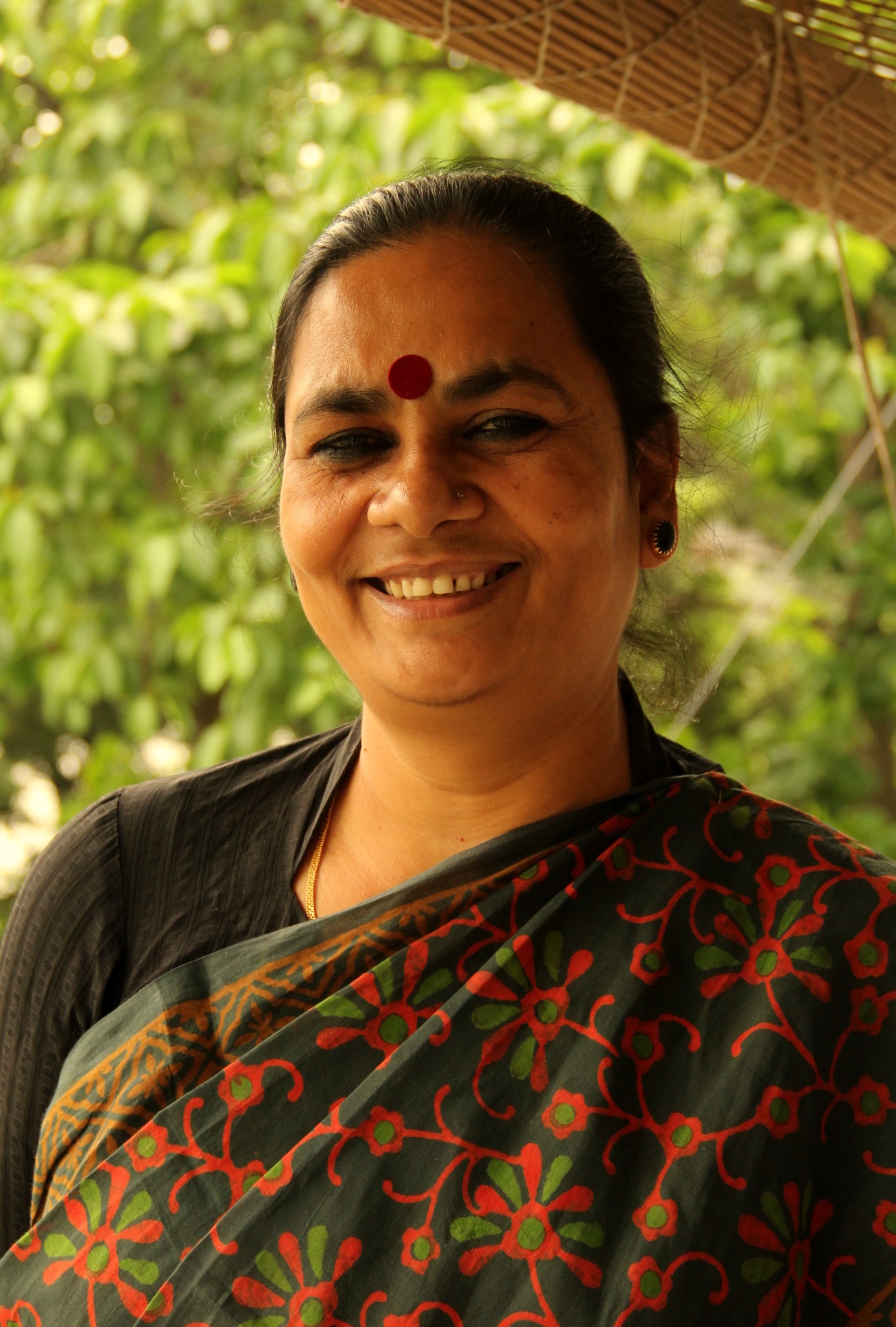 Although Anjum Nahed Chowdhury's ambition was to work in a bank, she is now the Director of Gana Unnayan Kendra (GUK). As Christian Aid is our 'member of the month', she tells us about her organisation's work to support Rohingya refugees in Cox Bazaar. Established in 1985, GUK works in 12 districts in Bangladesh and focuses on four cross-cutting issues: disaster-relief, children, disability and gender.
What projects do you implement in order to support Rohingya refugees?
With Christian Aid's support, we are finishing two projects. Both projects have Water, Sanitation and Hygiene (WASH) and protection components. We are about to start a third project from 11 May to 11 August this year, with the ACT Appeal, which will include Protection, Food Security & Livelihood (FSL), as well as Non-Food Items (NFIs) and energy. This project will be for both host – and Rohingya communities. Our previous projects targeted the Rohingya only.
Recently, we were also awarded another project by the United Nations Population Fund (UNFPA). It will be a nine-month project on Protection and Gender, for the Rohingya and host communities in the Ukhiya and Teknaf areas. The project period runs from 1 April to 31 December last year.
Why is accountability to affected people and alignment with the Core Humanitarian Standard on Quality and Accountability (CHS) important for your work?
In a disaster situation a lot has to be done in a very tight timeframe. Many new people are getting involved, who may never have done this type of work before. Therefore, accountability is very important. The members of an affected community need to have a clear idea of what we are giving to them and what services we can offer. They need to know that they have rights, and that no one should be able to abuse them.
Accountability is also a kind of double-checking and monitoring system. The implementing organisation cannot always be in the field to monitor what is happening, and a lot of abuse can happen if the community is not aware of their rights. When we ensure accountability, we can ensure better humanitarian work at the implementation level — from planning to evaluation, including selection, distribution, feedback mechanisms and monitoring. When we recruit staff to implement a project or programme, we always refer them to the Nine Commitments of the CHS.
Whenever we are planning to distribute goods to affected people, we orientate (inform) them in advance, displaying a poster of what will be distributed so that they know what to expect. In our previous projects in North Bengal, we used to just make written posters in Bangla. For our first distribution activity to Rohingya refugees, we also produced posters in Bangla, but we quickly realised that this didn't work in this context. When we were distributing goods, there were so many people that we couldn't orientate (communicate with) them appropriately. In addition, as it is a Rohingya language community, they may not understand English or Bangla at all. That's why we are preparing pictorial posters for the next distribution.
We have kitchens, solar lamps, latrines, bathing cubicles, and we ensure that the donor's name, project name and logo are clearly displayed on them. We have a complaint box in front of our office, and our phone hotline's number is displayed. So anyone who has a complaint can submit it to us. Also, our telephone hotline number is printed on the tokens we give out at distributions, so they can call with any complaints or questions about the distribution.
How has Christian Aid worked with you on the CHS?
Christian Aid provided training on the CHS, with almost 250 staff members participating in the workshops. Four of us travelled outside the country to get training with Christian Aid. Then, under the Shifting the Power project, 200 GUK staff got trained.
Christian Aid also supported us to develop an open information policy and a Complaints and Response Mechanism (CRM) policy. They funded a consultant to work with us. We now have a focal person for CRM and accountability. Whatever humanitarian work we do, we circulate that person's number in case someone wants to make a complaint. Christian Aid initiated this for us. Each and every complaint is registered, and the action that was taken in response is recorded too. When we finish a project with Christian Aid, we submit an accountability report.
In June last year, under the Shifting the Power project, Christian Aid also supported us to join the CHS Alliance. You can actually read a case study about this on the website of the CHS Alliance.  Since then, I have been helping other organisations to become members of the CHS Alliance, in the same way as Christian Aid helped us at the time.
What impact have feedback mechanisms made on your work?
Feedback allows us to be innovative by challenging our own assumptions. For example, this is the reason why GUK's community kitchens have been more successful than the community kitchens in other camps. We made changes to them according to community feedback, so that the kitchens actually meet their needs.
Tell us about something else that has changed as a consequence of feedback…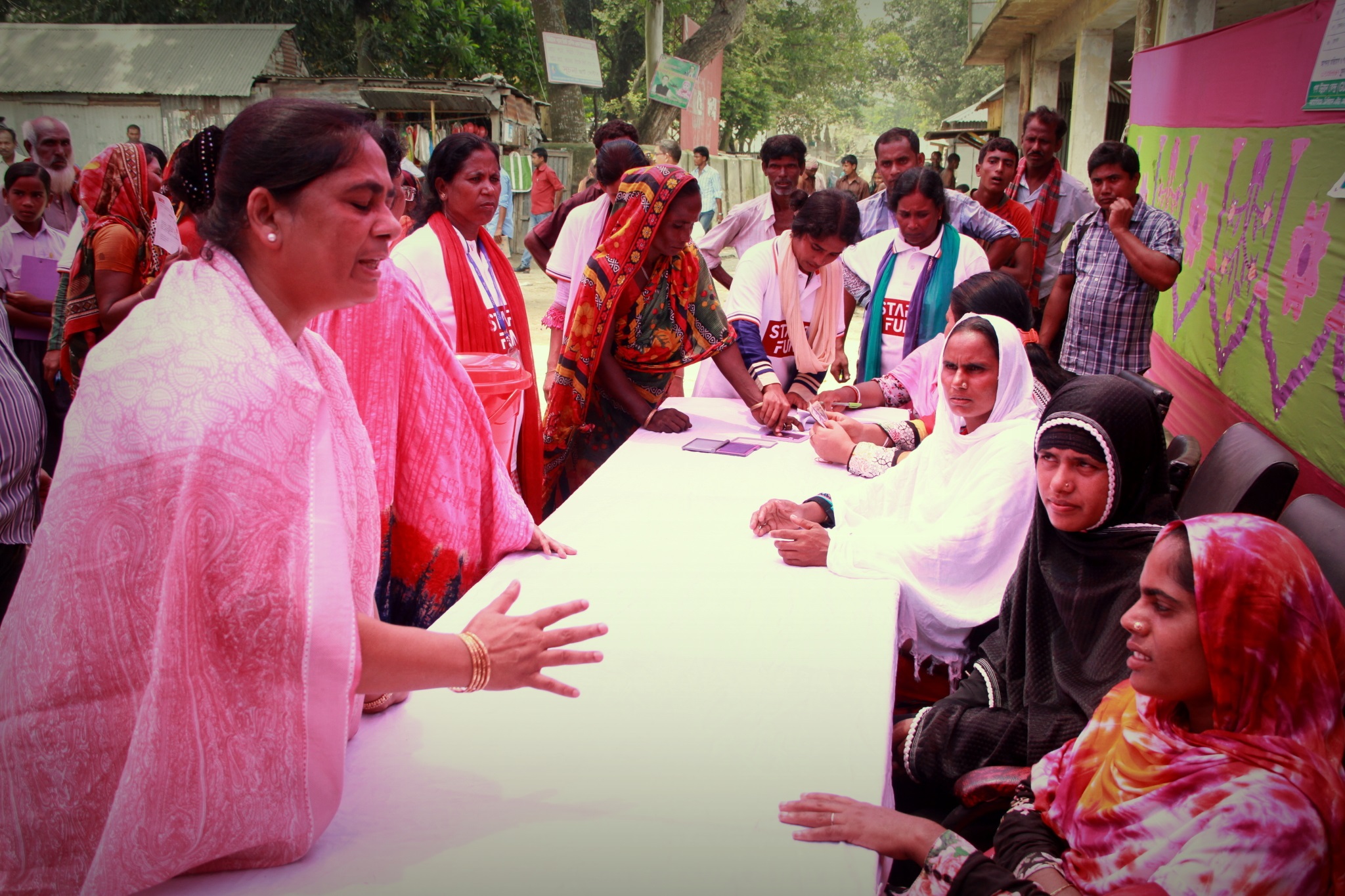 When I started working with the Rohingya community in November last year, we met with Christian Aid. We saw that everyone was building latrines. At that time, we had already prepared an action plan and a diagram. But after this meeting, we decided to host a series of focus group discussions with adolescent girls. We got some important feedback.
At first, we had planned to build a block of four latrines: two for girls, two for boys. Howewver, the feedback we received from the girls was that they wanted separate latrines for male and female. "We're not comfortable with latrines next to each other," they said. So we changed our plan and decided to build separate latrines for girls.
Also, we got feedback on the dignity kits. We had planned to follow UNFPA's standard for dignity kits, which include maxi dresses, but the girls told us that they wanted thamis, t-shirts and urnas. "We won't wear the maxis," they said. They also wanted burkas, but we didn't give that because we didn't want to promote burkas.
Another piece of feedback that we received was about lighting. Our original plan was to put solar lamps along the roadside. But, based on feedback from community members, we realised that we should install lights by the latrines, for instance.
Also, we can talk about lessons regarding Child-Friendly Spaces (CFS). When we first started establishing those spaces and adolescent girls started visting them, their mothers would hang blankets so that nobody could see them sitting inside. We also realised that we needed the fathers' approval for the adolescent girls to join the CFS. So we started to go to their homes and talk to their fathers. We also realised that the buckets that we provided as part of our hygiene kits were inconvenient to carry water uphill. So, this time, we are giving them kolshis  – or water urns – instead.