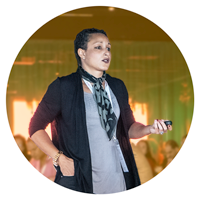 Register for the
Humanitarian HR conference!
Focusing on lessons learnt from COVID
and re-imagining the future of aid work.
Online, 3-6 November 2020.
Verifying performance
Our verification scheme produces data that is critical in helping organisations understand the extent to which they have applied the Core Humanitarian Standard, and identify opportunities for improvement. Taken collectively, the data also shows us important trends for the sector. See how verified organisations are scoring, on average, against the 9 commitments of the CHS.
Communities and people affected by crisis can expect assistance that...
Average score
Requirement fulfilled
1
Is appropriate and relevant
3
Strengthens local capacity and avoids negative effects
4
Is based on communication, participation and feedback
5
Welcomes and addresses complaints
6
Is coordinated and complementary
7
Improves as organisations learn
8
Is facilitated by competent, well-managed staff
9
Comes from organisations that responsibly manage resources