Member of the Month: Christian Aid
25 April 2018
This month we are putting Christian Aid in the spotlight. They have recently certified against the Core Humanitarian Standard on Quality and Accountability (CHS) for the second consecutive time. Together with Gana Unnayan Kendra (GUK), their partner in Bangladesh, they have also released a particularly telling report in which they assess the degree to which the humanitarian sector is accountable to Rohingya refugees.
We are bringing to you a video message by Christian Aid's International Director Paul Valentin, in which he celebrates his organisation's alignment with the CHS. Against the background of the Rohingya refugee crisis, in which Christian Aid is actively involved, we have also produced an overview of their recent Accountability Assessment Report, with a set of key findings and recommendations. Lastly, we have talked to Lucky, from GUK, and Naosheen, from Christian Aid, who are both working closely together to support Rohingya refugees in their daily lives in Cox Bazar.
We would like to thank Christian Aid's Catherine Skehan for her precious help in coordinating this 'Member of the Month' issue with her colleagues in Bangladesh. 
---

In February Christian Aid released a report providing data and analysis about the implementation of accountability systems for the Rohingya camps in the Cox Bazar area, Bangladesh. They assessed to what degree the Core Humanitarian Standard on Quality and Accountability is applied, in particular commitments 4 and 5.
The authors feature two telling anecdotes to illustrate some of the current reality. Firstly, when being interviewed by researchers, it happened several times that people cried and thanked them for listening to them. "This is the first time anyone has listened to us," was a common response from Rohingya interviewees. Secondly, while we know that only 27% of Rohingya are literate and 85% have Rohingya as their first language, humanitarians are still rolling out not just text-based, but English language accountability mechanisms, directly imported from very different contexts and cultures.
---
In this video message, Paul Valentin, International Director of Christian Aid, celebrates this achievement. He calls upon every staff member to apply the CHS in order to enhance their collective accountability towards affected people and communities and, ultimately, have humanitarian responses led by survivors.
The findings that were made when assessing the accountability of the Rohingya response in Bangladesh, for instance, show that simple measures can help put survivors in the driver seat.
---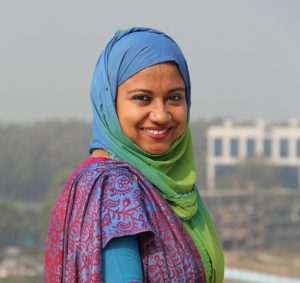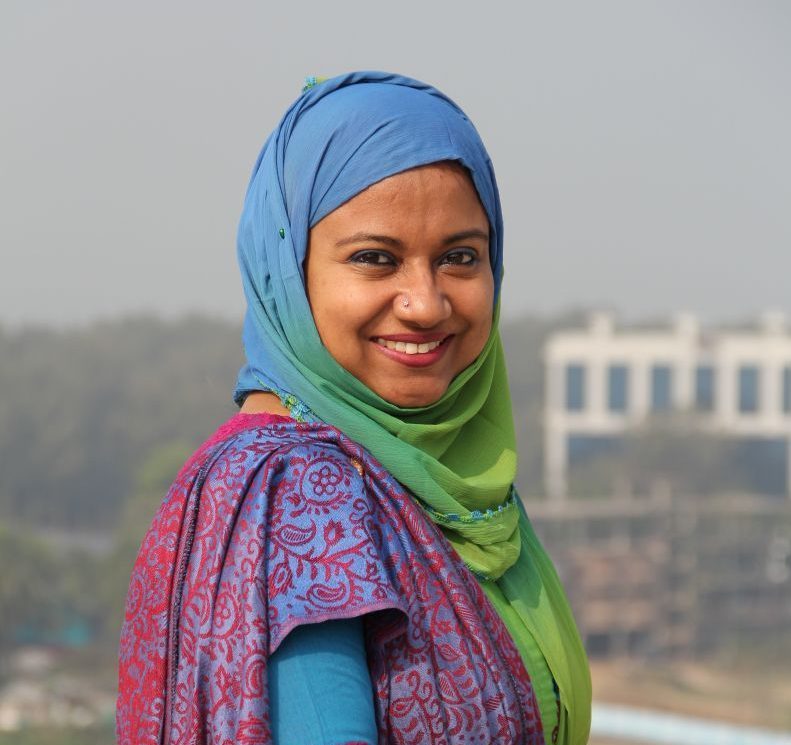 Naosheen Nafroz is in charge of Christian Aid's integrated emergency humanitarian response to the Rohingya population in Cox Bazar. She is also the accountability coordinator. We had a chat with her against the background of the recent publication of Christian Aid's Accountability Assessment of the Rohingya Response in Bangladesh.
---
Although Anjum Nahed Chowdhury's ambition was to work in a bank, she is now the Director of Gana Unnayan Kendra (GUK). As Christian Aid is our 'member of the month', she tells us about her organisation's work to support Rohingya refugees in Cox Bazaar. Established in 1985, GUK works in 12 districts in Bangladesh and focuses on four cross-cutting issues: disaster-relief, children, disability and gender.
---
We would like to thank Christian Aid's and GUK's teams, in particular Christian Aid's Catherine Skehan, for their support in compiling this 'Member of the Month' feature.