Self-assessment helps measure the application of the Core Humanitarian Standard on Quality & Accountability (CHS) to an organisation's work. It is one of three options in the CHS Verification Scheme. Organisations undertake self-assessment internally, using online surveys developed by the CHS Alliance to collect information, document evidence and present results.
At the end of a self-assessment, organisations will have an overview of what they are doing well, and what they might need to improve upon. Repeated every two years, CHS self-assessments help track progress and assess the value of interventions.
While all organisations are welcome to use the Self-Assessment manual and tools to conduct their own evaluation of their performance against the CHS, only CHS Alliance members can access the following services:
Having the process of their self-assessment validated by the CHS Alliance through an official letter and stamp that can be shared publicly and with key stakeholders.
Access to dashboards showing their organisation's full results.
Benchmark against others in the sector.
Access to the services offered by the Alliance to members to facilitate improvements (including on key thematic areas of the CHS, good practices and tools, CHS Communities of Practice on AAP, PSEAH, People Management, Training and Verification).
---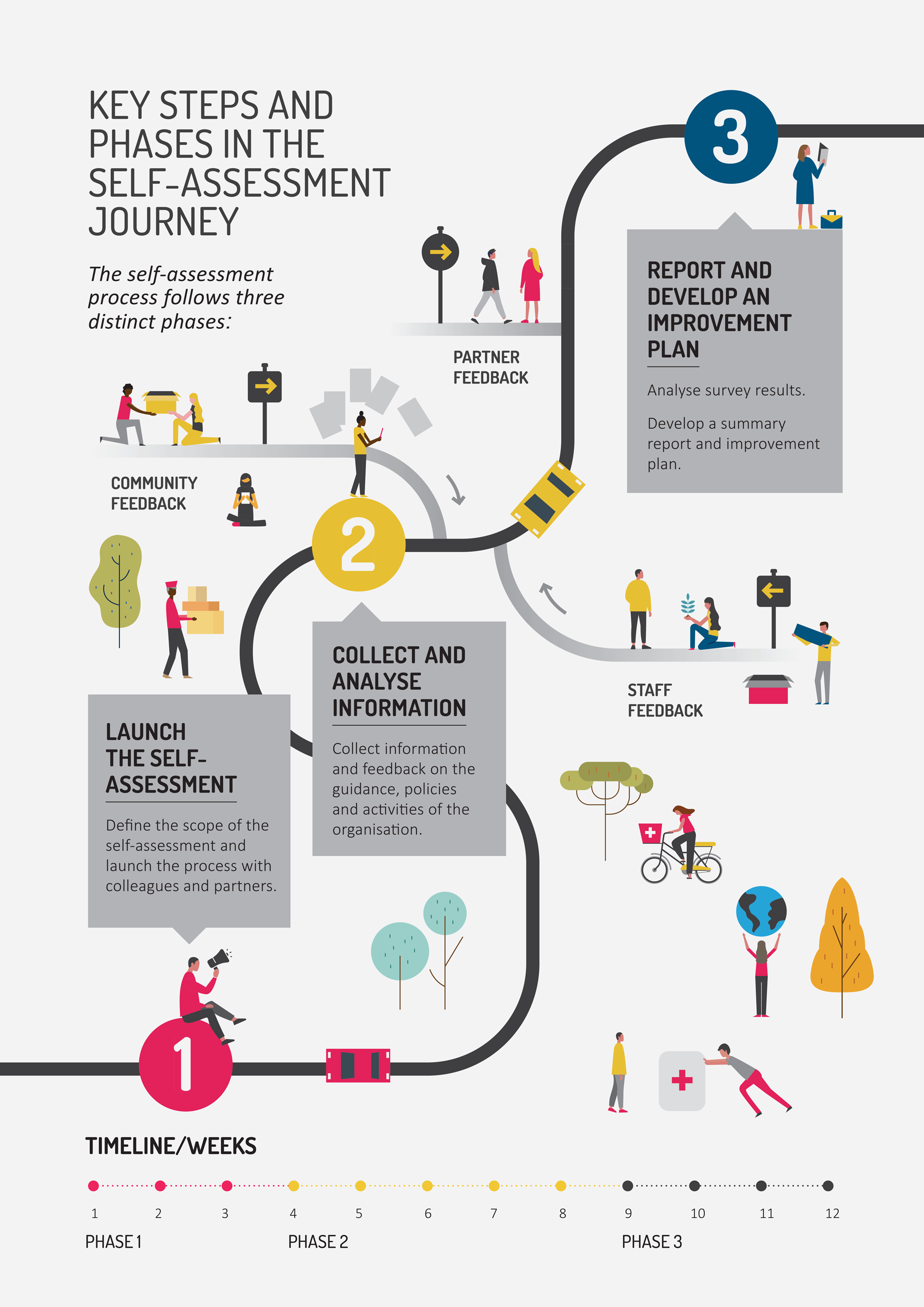 ---
Support
Join our verification Community of Practice
Staff working for CHS Alliance member organisations are invited to join our CHS verification online Community of Practice. This is a peer-to-peer learning network that allows you to connect with other members undertaking verification, access best practice tools developed and/or collected by the CHS Alliance and share tips. The exchanges happen either via an online platform or through the regular webinars. Apply to join the verification CoP here, and keep an eye on our events page for upcoming webinar dates.
Frequently asked questions 
Have a question about self-assessment that remains unanswered? More details are provided in our CHS Verification Scheme Frequently Asked Questions.
Get in touch
Contact our Verification Manager, Adrien Muratet, to start your verification journey.