Coaching is all about enabling the person you work with to tell their story – Coffee with Sara Swords
1 March 2018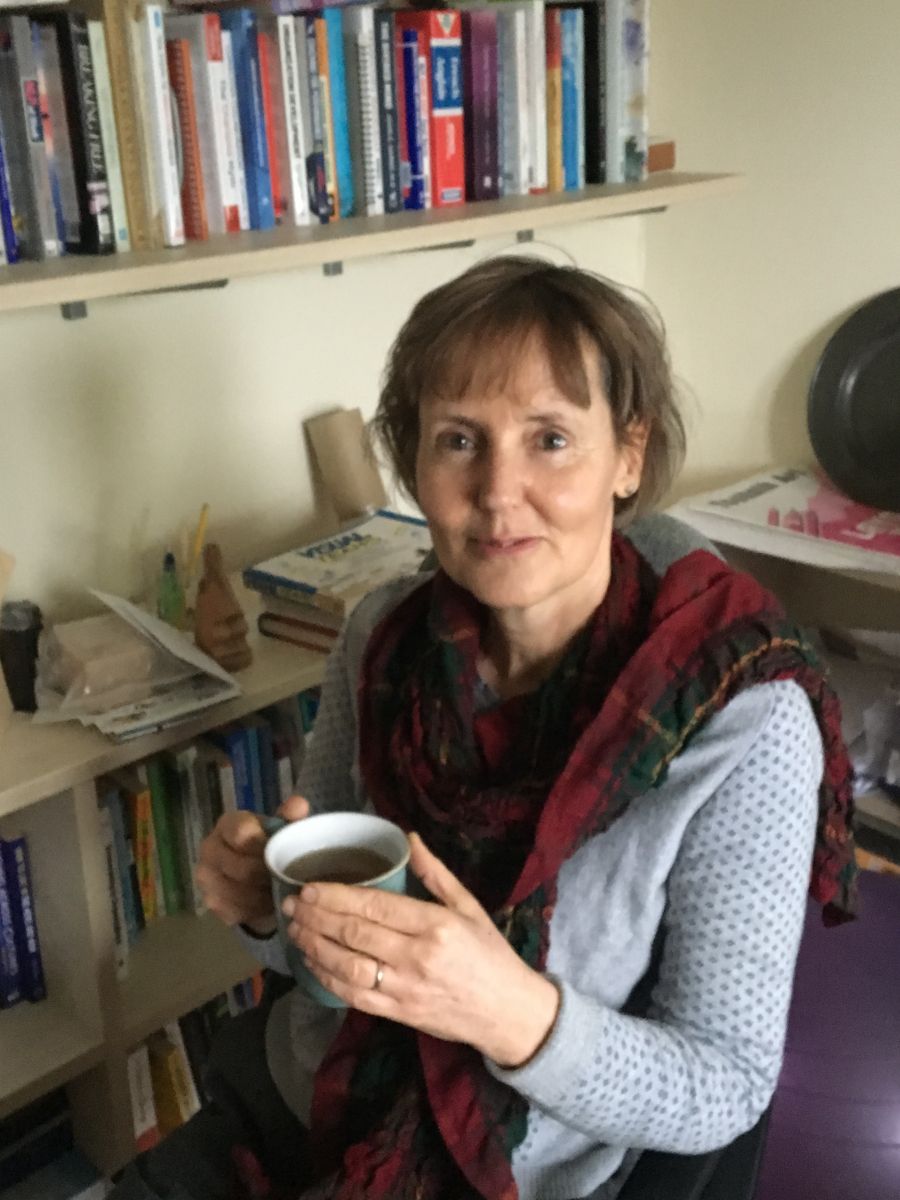 Sara Swords, co-founder of Coaching Story, as a senior manager in the humanitarian and development sector experienced firsthand the impact of pressure through the ongoing need to deliver results. She eventually became an expert on coaching and now works as a consultant. For example, recently, with Ben Emmens trained and supported a network of coaches set up by the CHS Alliance as part of Start Network's Talent Development Programme. The coaching toolkit used during the programme has now been reviewed and published by the CHS Alliance. On this occasion we caught up with Sara over a coffee to ask her a bit more about coaching.
Whilst running the network, what were some of the key challenges that the coaches faced?
More than half of the coaches took on the role alongside their normal demanding job roles. We were very impressed by how seriously and conscientiously they took the coaching, but there were times when they had to go off to be part of an emergency team. We had to face the challenge of working with coaches who were not always available due to the reason that they were already playing key roles in the humanitarian system, in their organisations having their own responsibilities.
We had many new coaches with different backgrounds and transferable skills, which always presents great learning opportunities but meanwhile some difficulties as well to provide structure. As no two coaching experiences are the same, there is no magic formula for coaching.
What were you trying to achieve by writing the coaching toolkit?
Although coaching cannot be formulaic, we wanted to introduce some level of consistency, coherence across the regions. To help coaches out by having key information and useful questions at hand that could guide them and use during coaching.
What makes the coaching toolkit different to the other tools that you see on coaching?
We weren't aiming to produce something different. Originally, it was a bridge from the coaching skills workshops we ran to being a useful document to have on the desk as preparation ahead of a coaching call or a memory jogger during it. Above all, its aim was to be of practical use.
From your experience, why would you recommend a coaching approach to organisations?
The people being coached by the coaching network had been participants on humanitarian skills development programmes. The training gave them access to new knowledge and skills and the coaching picked up on the application of this to their context. Some of the participants also faced difficult situations within their teams, and the coaching enabled them to discuss ideas and ways to resolve them.
Can you describe the impact that coaching can have on an organisation?
Learners often know deep down what would resolve a situation, but this has become obscured by layers of difficulties and obstructions, many of which they have put in place for themselves and which show up as self-doubt or lack of confidence. Coaching helps individuals to peel back such layers and get back in touch with potential resolution. The coaching process works to bring about resolution, but does so in a way that coaches learn more about their patterns of thinking and decision making, and greater awareness of their values and beliefs. Such inner awareness is an essential part of developing leaders who can work in difficult situations
If there is one piece of advice you would give to a coach, what would it be?
Keep learning about coaching approaches and reflecting on your practice as a coach. We want those we work with to show commitment to their learning, and I believe better coaches honour this for themselves.