IHSAN, a 'one stop shop' for quality and accountability
16 August 2018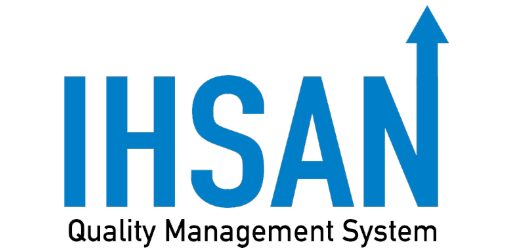 As part of their commitment to quality and accountability, Islamic Relief Worldwide has developed a 'one stop shop' quality and accountability framework. Called IHSAN, which means excellence in Arabic, the new framework integrates the various internal and external standards that guide the agency's work: the Core Humanitarian Standard on Quality and Accountability (CHS), Accountable Now, the Code of Conduct of the International Committee of the Red Cross, Humanitarian Inclusion Standards, Results-based Management and PMD Pro. The pilot phase of the new quality management system was rolled out at the beginning of August
What is new?
Based on employee feedback, the new system introduces unique quality management concepts and practices. The main drive behind the agency's decision to revamp its quality management was many-fold, namely:
Establish a common quality framework for all field offices;
Provide guidance to country offices to implement policies and procedures;
Support compliance with the Core Humanitarian Standard on Quality and Accountability (CHS) and other principles and standards;
Facilitate capacity-building and continuous improvement by identifying areas of strengths and weaknesses, areas of work and resources to invest.
The framework is overseen by the Ihsan Governance Committee to champion and provide strategic support towards the improvement of quality, accountability and learning across Islamic Relief Worlwide's International Programme Division and all field offices, programmes and operations. It is supported by the Global Standard Leads, which act as technical leads for standards in order to provide capacity-building support to field offices. Country offices report against eight themes or standards and the data is collected with a new mobile data collection system called the Kobo Toolbox and analysed with Microsoft's Power BI. Results, tools and best practice are shared on the extranet, on a new dedicated paged called ISHAN Knowledge Management Site.
Self-assessment – a key element for excellence
Country offices are biannually required to undertake a self-assessment against the eight themes referred to as standards. Each standard includes indicators, which explain in practical terms what it looks like to meet the standard's requirements. Examples of evidence are also collected to ensure accountability.
The eight standards are:
Governance, Leadership and Strategic Planning
Managing Physical and Financial Resources
Human Resources
Security Management
Projects & Programmes
Disaster Preparedness
Networking & Partnership
Communications
Within each standard, there are three levels (Minimum Standard, Good Practice and Best Practice). The levels are built so that there is a clear logical progression from indicator to indicator at different levels. Each indicator in each standard refers to the CHS and Accountable Now, and comes with an action plan that encourages field offices to think through the necessary steps to reach the highest score (Fully Met). Evidence can be shared via the Kobo Toolbox, which will then be used to support annual verification against the CHS.
Once all self-assessment scores are submitted, the Programme Quality Unit gathers and analyses the findings. Global, regional, and country level reports are produced, as well as additional summaries per standard. The data extracted from the IHSAN findings will be used to identify areas of improvement so appropriate decisions can be made at the organisational level as to the areas and/or country offices in which to invest. The system ultimately supports capacity-building initiatives at Islamic Relief Worldwide and its field offices to improve the level of performance in the weakest areas. It also provides long-term strategic support to offices that are lagging behind in terms of human resources and/or technical capacity.
For more information, please get in touch with Mayumi.fuchi@irworldwide.org (Global Programme Accountability and Learning Lead​).