"The Seven Habits is the foundation of each and every human being"
14 November 2017
When Ripon Chakraborty first heard about the Talent Development Project through his network, he decided to apply as leadership is important for every human being, whether in their professional or personal lives. In this article he shares his experience with the Leadership for Humanitarian Programme and how it has changed his everyday work as a humanitarian professional in a leadership role.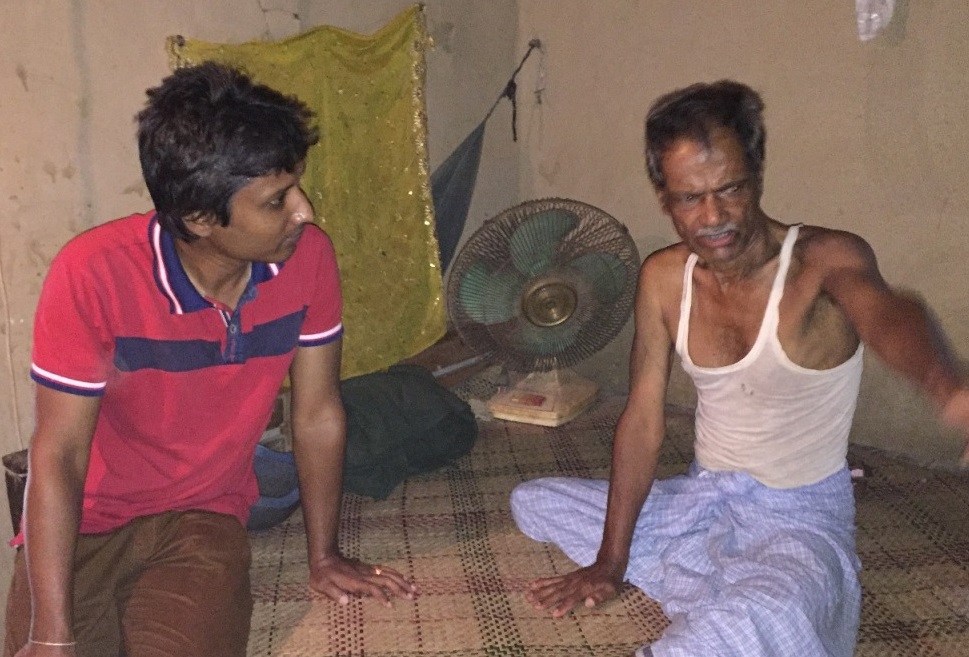 When Ripon Chakraborty first heard about the Talent Development Project through his network, he decided to apply as leadership is important for every human being, whether in their professional or personal lives.
Ripon is a physiotherapist by profession. Working at a hospital, he would visit the community-based rehabilitation service once a day. "I saw the barriers that people face, realised that some of them cannot afford hospital-based treatments, and how important community-based services are," he explains. A senior of his was working in the development sector and gave him a few ideas of how he could contribute as a physiotherapist. Two years later, in 2005, Ripon joined Handicap International to contribute to the inclusion of disabled and vulnerable people in disaster preparedness and response programmes.
The Leadership for Humanitarian Programme in which Ripon participated started with a workshop in Dhaka and a pre-test: "I didn't think that I would score that high in terms of leadership," he says, still surprised at the fact that his colleagues rated him at 77 percent, while he wouldn't have rated himself beyond 70 percent. Thanks to his colleagues' feedback he decided to work on improving his communications and team-building skills.
Ripon loved the five-day workshop as a way to conceptualise the leadership issue. "The Seven Habits is the foundation of each and every human being. It's present in each person, whether it is a positive or negative paradigm."
While he finds Stephen Covey's first three habits (be proactive; begin with the end in mind; put first things first) relatively easy to adopt, he has more difficulties to think win/win (habit 4) and synergise (habit 6). The habit on which he most loved working is "sharpening the saw", as it impacts on all other habits.
Asked how he sharpens his saw he explains that his family lives in his home district, at 55 km from Dhaka, and that he visits them every week-end. "Nurturing my emotional attachment to my family is one of my ways to sharpen the saw." He also does physical exercise, preferring to walk to the office rather than hopping on a rickshaw.  Lastly, when in the office, he has a 15-minute break every three to four hours and connects with one of his colleagues. Listening to Bangladeshi folk songs and reading books also helps him to recharge his batteries, including books about leadership skills.
Together with his coach, Dr. Lesley Brickman, he established a seven-week action plan. "He helped me at being better at receiving feedback from my colleagues and be accountable to my line manager," Ripon remembers. "He also particularly helped me with habits 4 (think win/win) and 6 (synergise), gave me literature to pursue my efforts.
The Talent Development Project has left such an imprint on Ripon's professional and personal lives that he would like to embark on a Master's or PhD programme in leadership in Australia or in other developed countries and maybe one day become a coach himself. The Seven Habits have become part and parcel of his life to such extent that he has done some short sessions with some of his school friends and his wife.  "When I have some negative paradigm, they now tell me to revise my action. They say that I should do what I taught them to do," he says, laughing.
The Talent Development Project is one of the 14 projects funded by DFID and the Start Network under the Disasters and Emergencies Preparedness Programme (DEPP). It was set up in November 2014 by a consortium of four agencies, namely the CHS Alliance, Oxfam and Relief International, led by Save the Children UK. The project was implemented in cooperation with Institut Bioforce, MzN International, RedR, Leadership for Humanitarians, Oxford Brookes University and a number of specialist HR consultants.
After three years, this ambitious project, which sought to build the capacity and competencies of over 1,000 humanitarian workers in Bangladesh, DRC, Ethiopia, Jordan and Kenya, is almost completed.  This project also supported the DEPP initiative in its vision of transforming the humanitarian sector through building stronger networks and coalitions, and sharing learning on how best to improve national staff capacity in order to respond to emergencies better and quicker, and save more lives.