Women Humanitarians Demand Equity Now
22 August 2019
This World Humanitarian Day our Vice Chair, Shama Mall, calls for aid organisations to support their female staff to carry out their vital work.
After almost 19 years in the aid sector, I have come across many wonderful women humanitarians. What unites us all is our passion and commitment to serve those in crisis. Together, we strive against the odds and persevere to fulfil our goals. We juggle family responsibilities while meeting head-on the demands of a challenging sector.  We take on personal risk to promote justice and alleviate human suffering wherever we find it. That's why we at the CHS Alliance are celebrating that 2019's World Humanitarian Day (WHD) is befittingly dedicated to every single woman humanitarian.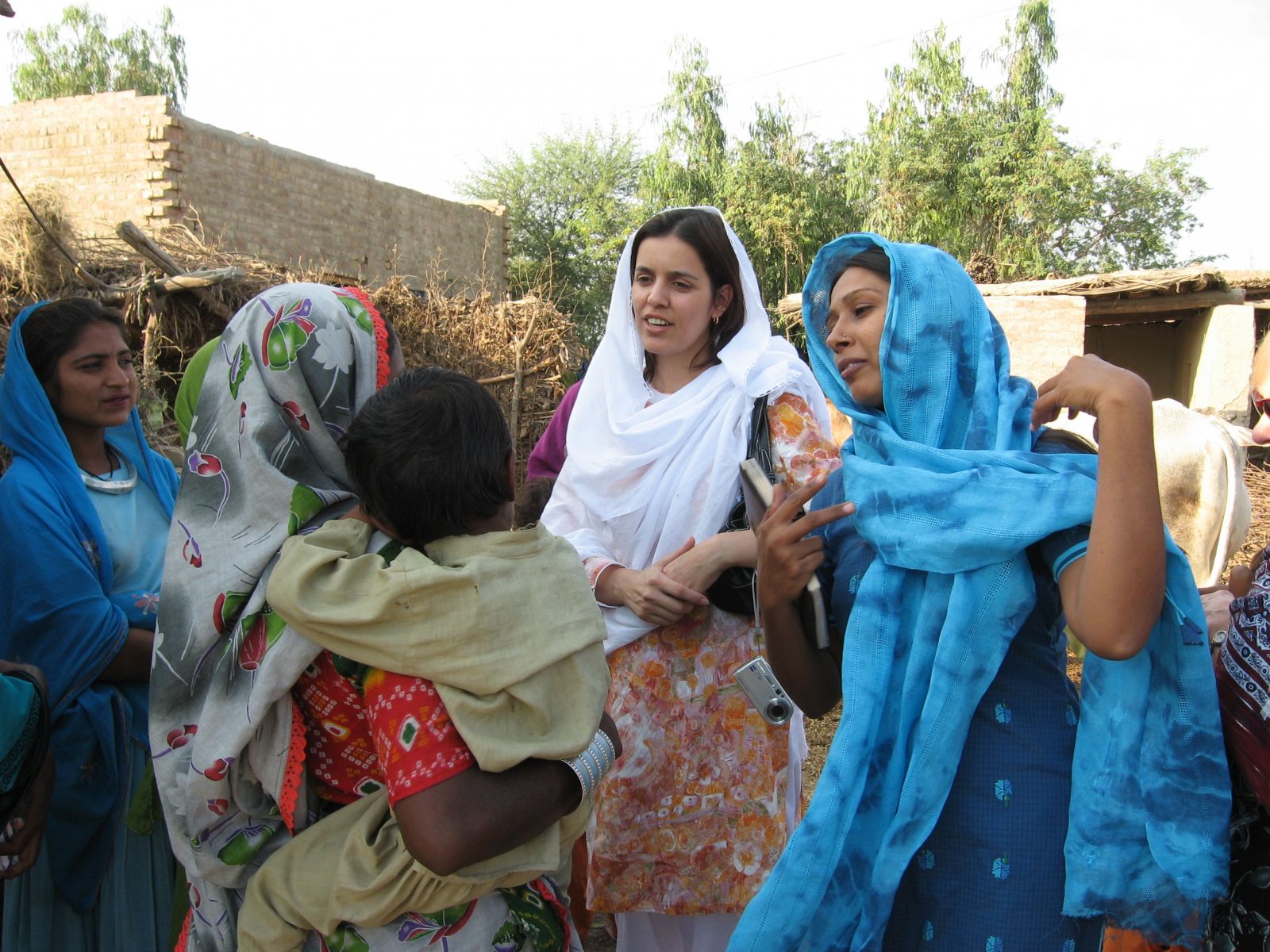 Unique benefits
Let's be honest, us women humanitarians are essential for an effective response. We gain access to the most vulnerable in a crisis: women, children, older people. We can relate and build deep-rooted trust with these hard to reach groups. Trust is important. Trust stems from recognising that humanitarian organisations are there to provide impartial assistance and protection to all in need. And trust builds when that assistance is of high quality and makes a difference on the ground.
Limited potential?
While all humanitarian responses are extremely demanding, just being a woman poses some distinct challenges. Operating in patriarchal societies (common the world over!) creates barriers that not only restrict our ability to work freely and safely, but also limit our incredible potential.
I remember during the 2005 South Asia Earthquake response, it was so difficult to access the women living in some of the more conservative and remote communities in North Pakistan. We had to negotiate with male community leaders before we could meet the women. Fearful of the changing cultural norms, communities can view women humanitarians as a threat. In fact, OCHA-backed research shows that female aid workers are at particular risk of assault and violence.
This places great responsibility on, amongst others, the aid sector to mitigate and address the challenges women humanitarians face carrying out their roles effectively.
Practice what we preach
Unfortunately aid organisations are not immune to the norms and values that constrain women humanitarians' potential. As humanitarian and development personnel, we strive to support and empower marginalised groups, including women, to secure their basic rights. Yet as female employees in the sector we know we can be treated differently, stereotyped, pigeonholed. We still don't see gender balanced humanitarian responses. Our organisational policies and practices don't always facilitate women to do their work fairly or effectively.
So, we need to turn the gaze back on ourselves. Our sector needs to consider why we do not apply the same rules and standards within our organisations that we promote externally? We need to practice what we preach. Despite the availability of various standards, including the Core Humanitarian Standard, and organisational codes, female aid workers are still not all treated equitably the world over, we still face increased risks simply due to our gender, and our voices can go unheard.
For all women humanitarians to flourish, the aid sector needs to address these challenges. I believe that each organisation and our sector as a whole can transform if women humanitarians are treated more equitably and are provided with a safe working environment. We also have no hope of achieving gender parity at all levels of humanitarian action unless aid organisations have robust HR policies in place to boost career development for women and fight workplace harassment.
Be a trailblazer
So how do we do this? In my opinion, many policies and practices in our sector need reforming. We as aid organisations need to:
Apply the Core Humanitarian Standard (CHS), which requires aid organisations to adopt policies and procedures that are non-discriminatory, a key way to support women humanitarians to do their job effectively.
Recruit employees with the right motivation, whose values align with the Core Humanitarian Competency Framework.
Invest more in developing organisational cultures with zero tolerance for sexual harassment and discriminatory attitudes towards female employees.
Ensure robust Complaints Response Mechanisms internally and externally.
Participate in 'Communities of Practice' and networks dedicated to promoting quality and accountability in aid, and harassment-free work environments.
The CHS Alliance helps our members to apply the CHS, and all our members are committed to enabling women humanitarians to work in safe, harassment-free environments so that they can provide high quality, effective aid.
There are some real trailblazers in our sector; organisations that have taken concrete measures to enact robust non-discriminatory policies. I have been a part of such processes within my own organisation – by verifying against the CHS – and so I know first-hand the effect such a change can have.