Cultivating Caring, Compassionate Aid Organisations
14 April 2020
Despite recent conversations about safeguarding, diversity and toxic cultures within organisations, we in the aid sector have yet to instigate widespread changes in our practice when it comes to:
| | |
| --- | --- |
| | How organisations treat their staff, and |
---
| | |
| --- | --- |
| | How we care for ourselves and one another |
A July 2019 series of CHS Alliance focus group discussions found a strong appetite to co-create an inclusive process to connect, reflect, share, learn and find solutions together. The CHS Alliance decided to incubate an initiative to "Cultivate Caring, Compassionate Aid Organisations."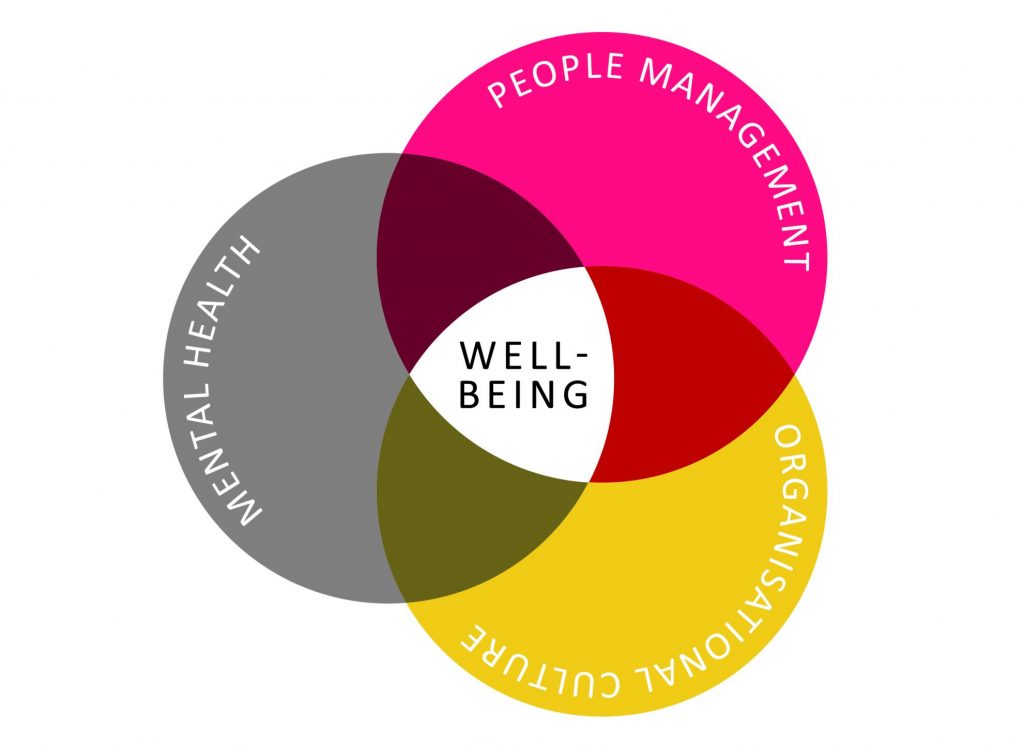 The Initiative looks at the intersections between mental health, people management and organisational culture using the lens of care and compassion. It builds on CHS Organisational Responsibility 8.9 – "policies are in place for the security and the well-being of staff" – and the CHS Guidance notes and indicators related to agency, managerial and individual staff member responsibilities.
Thus far, the Initiative has:
carried out a mapping of existing experts, resources, projects and events, summarized in the January 2020 report called, "Working well? Aid worker well-being and how to improve it." You can access the report here.
produced various communications products, including a podcast called "Embodying Change" featuring perspectives from Uganda, Mexico, India, Somalia and the former United Nations OHCHR Deputy High Commissioner Kate Gilmore.  You can access the podcast here.
held conversations with 100+ people on 6 continents, which supported the development of a proposed path forward for aid organisations to prioritise staff well-being embedded in cultures of care and compassion.
Listen to our Podcast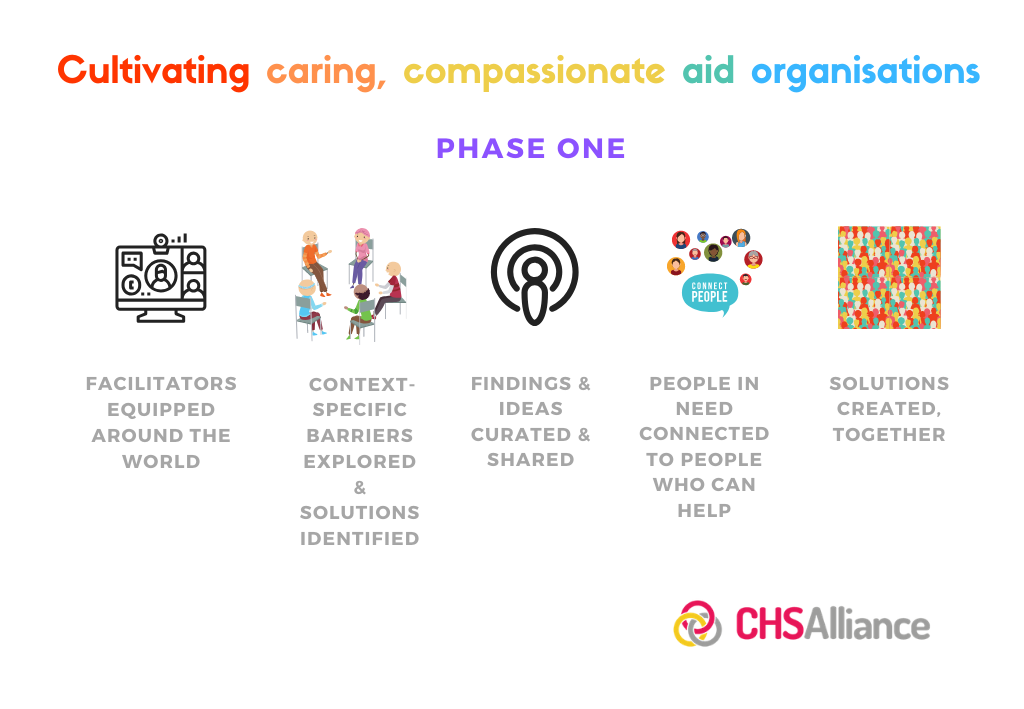 Looking forward:
We have begun implementing Phase One of the initiative (pictured above), with the support of the CHS Alliance and the Government of Luxembourg.
Building on the work done thus far, we are developing a series of contextualised conversations in different locations around the world designed to:
explore thinking about aid worker wellbeing in a variety of different contexts;
elevate conversations about wellbeing within organisations and help them to develop ideas about how they might tackle these issues; and
co-create ideas about how the sector can start to pay more attention to aid worker wellbeing and tackle some of these issues that will feed into the next phase of this initiative.
Phase One will conclude in early 2021 with a Global Gathering, bringing together learning and ideas from these contextualised conversations and forming the basis of plans of the next phase of this initiative.
More on the Initiative:
Please get in touch with Melissa Pitotti at mpitotti@chsalliance.org to find out more about the project.
---
Melissa and Mary Ann both experienced burnout working in the aid sector. After Melissa's recovery, she started wondering, "Why are so many people suffering in a sector that claims to care so much about people? What more can the sector be doing to support them?" Mary Ann concluded, "If we are to sustain quality work over the long-term, then investment in our people, resources to support them to work well, and tools to help them prioritise their own well-being are critical. Pushing people harder without doing so runs counter to our values and the change that we profess to seek in the world."