"The CHS is increasingly in our DNA" – Coffee with Rizwan Iqbal, CWSA's Quality and Accountability (Q&A) Specialist
1 November 2018
Rizwan Iqbal has been working with the non-governmental sector and businesses in Asia and Europe for over 12 years. Currently, he is spearheading Community World Service Asia's Quality and Accountability (Q&A) team and its promotion within the Asia-Pacific region. His aim is to enhance his colleagues' and partners understanding of and capacity to apply the Core Humanitarian Standard on Quality and Accountability (CHS), the Sphere Standards and its companions.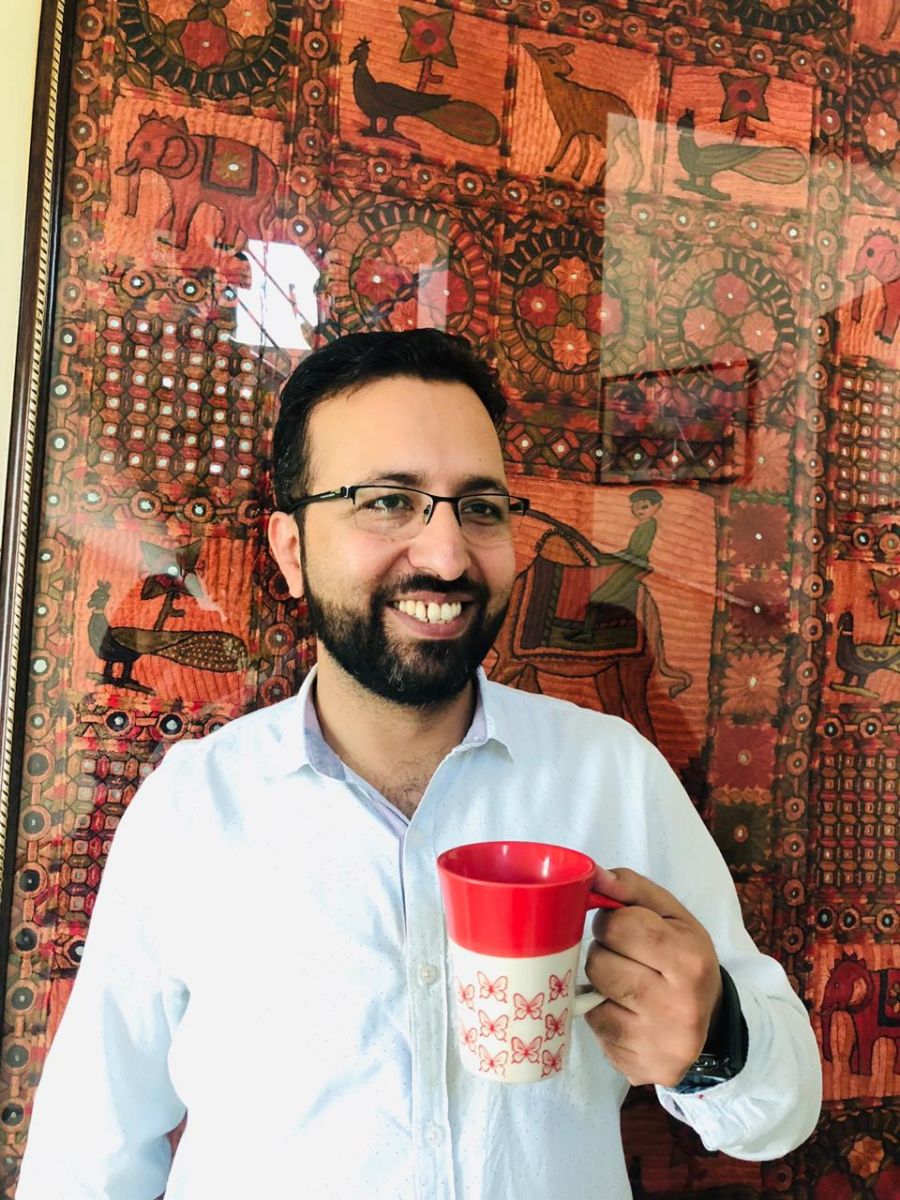 What is the role of your team?  
Our team supports CWSA to put crisis-affected people and communities at the centre of their programming, at all stages. It is essential that our humanitarian and development action is truly accountable to the people we aim to serve. Our team's specific role is to mainstreaming quality and accountability across our organisation. Our current three-year strategic plan lasts till July next year. It shows our commitment to promote and pursue quality and accountability as an organisational priority, and lays down our key priorities and approach.
Practically speaking, how do you ensure that quality and accountability is mainstreamed across your organisation?
To achieve our organisational and thematic goals, we develop mainstreaming tools and determine ways to measure their impact. Over the years, in order to support our regional partners in the face of emergencies, we have been strengthening the Q&A deployment team. We have also developed solid key messages targeting communities, organisations, networks, governments and other stakeholders, so that everyone is aware of their respective roles and responsibilities in the 'Q&A chain', if I may say.
We also champion quality and accountability more widely, namely by virtue of our strategic roles as focal points of Sphere and the Q&A hub of the Asian Disaster Reduction and Response Network (ADRR), a network of 48 national NGOs from 20 countries across the Asia-Pacific region. More recently, we set up partnerships with three leading universities in Pakistan and the wider region in order to professionalise the humanitarian and development sectors by mentoring and training efficient and skilled aid workers.
What support have you provided on Q&A to staff and partners, and what impact have you been able to observe?
We continuously guide and update our colleagues with regard to the latest Q&A events and tools. We also support them to incorporate these into the organisation's policies and procedures and, ultimately, to translate these into practice, on the ground.
Since our Q&A mainstreaming process was initiated in 2011, we have been able to promote and develop our internal technical capacity. Q&A is on top of our list of priorities at each and every one of CWSA's planning and strategic meetings. Our staff is increasingly capable of integrating the Nine Commitments of the CHS into our programming. The CHS is increasingly in our DNA. We got to a stage where we instinctively put crisis-affected people at the centre of everything we do, namely by adopting a participatory approach and involving the people we serve at every stage of our decision-making processes.
In order to boost aid workers capacity to translate the CHS and other Q&A initiatives into practice at the local level, we conducted a series of regional and in-country events across Asia. We noted an increase in aid workers' engagement with affected communities during large-scale emergencies such as Cyclone Nargis in 2008, the Northern province conflict in 2009, the Great East Japan Earthquake and the Tsunami Response in 2011, Typhoon Haiyaan in the Philippines in 2013 and, lastly, the Nepal Earthquake in 2015.
Translating the Standard and other Q&A information material into local languages has been essential to raise aid workers' awareness at the grass-roots level. In partnership with the Humanitarian Leadership Academy (HLA), we also co-developed an e-Learning module consisting of a series of Q&A tutorials.
Last year, we also launched a one-year certification course in collaboration with two public universities in Pakistan, which will also greatly enhance the quality of humanitarian action in the coming years.
What motivates you to continue promoting Q&A in CWSA and beyond?
Day by day, I am more and more aware of affected communities' expectations and aid workers' challenges in meeting these expectations. What keeps me going is my curiosity to learn more, to excell in what I do, along with the personal satisfaction that I get when I see the happiness of the people whom we serve.
In your line of work, what do you find particularly challenging?
The dynamics of our sector are changing quite frequently, so keeping abreast simultaneously at the local and global levels can be difficult. Secondly, Q&A mainstreaming is a long-term, continuous process that requires resources to maintain momentum. To secure sufficient resources at every tier is challenging, as there are always competing priorities.
How has the CHS made a difference in humanitarian response in Pakistan? What does this mean for the affected populations?
Recently, we organised a comprehensive workshop on the Core Humanitarian Competency Framework (CHCF), which enabled our HR colleagues and various partner organisations to introduce competency-based recruitment and selection processes. We have already piloted competency-based tools in our job descriptions and interview processes. Now the next step is to develop a competency-based appraisal system.
Externally, local organisations such as the Doaba Foundation in Pakistan, with which we have worked previously, are able to link their interviewing practices to the CHCF. Currently, they are working hard to fully integrate it in their upcoming quarterly and bi-annual plans.
What are some of the barriers to enhanced accountability?
Earlier this year we ran a survey in ordert to assess ADDR  members' needs  when it comes to Q&A. The results indicated that 66.7% of responding organisations face financial constraints, while others lack the technical expertise to mainstreaming Q&A or have other competing priorities.
Organisations need to revise their policies and procedures in order to effectively integrate and mainstream Q&A into their respective structures and cultures. What really helps organisations to enhance their Q&A performance is to set up an efficient Complaints Response Mechanism (CRM), both internally and externally, and carry out consistent accountability assessments.