"It Is Really Engaging if You Want Accountability to Happen"
22 October 2017
From 16 to 19 October the CHS Alliance hosted a Training of Trainers workshop on the Core Humanitarian Standard on Quality and Accountability (CHS) in Geneva. In total, 15 people from all walks of the humanitarian sector participated in the four-day training with the aim to learn more about the CHS and become able to train their colleagues and others on the CHS.
The first two days of the course offered introductory sessions on the Core Humanitarian Standard. The third day touched on training methodologies, and gave time for participants to prepare for the fourth day, when they delivered sessions that they had developed themselves.
"The CHS is highly needed in the Middle East," says Dr. Mahmoud Almadhoun, Deputy CEO of Islamic Relief Deutschland. "As there are very few Arabic-speaking trainers on the CHS, I signed up immediately when I heard about the course." In December Dr. Almadhoun is to introduce a series of organisations in Gaziantep, Turkey, to the CHS. "These are mostly very young organisations which are looking for orientation when it comes to quality and accountability."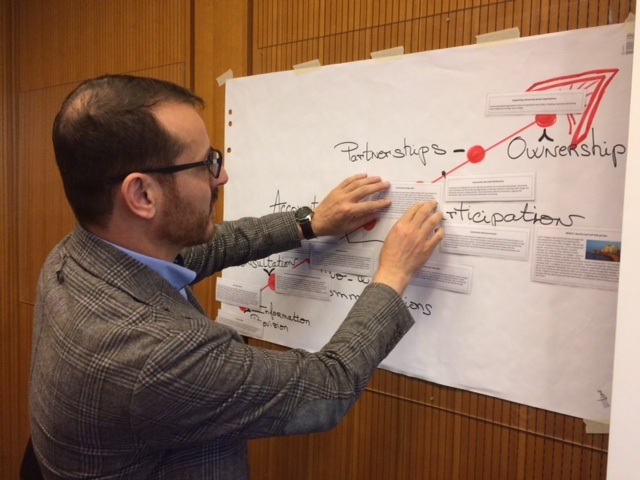 Christine Achieng, Head of Programme for DanChurchAid in Uganda, is planning to refresh fellow key programme managers' knowledge of the CHS in as early as November. Early next year she is aiming to deliver an introductory session to partner organisations. "Having participated in this workshop, I feel that I will be much more grounded, that I will be able to connect the CHS much better to our daily work, and to assist our partners in making the nine commitments functional, also in a development context."
Some participants have got very extensive knowledge of accountability and quality assurance processes, having gone through their organisation's CHS certification process. This is the case of Kjell Magne Heide, Advisor on Accountability and Administration with Norwegian Church Aid. He is planning to introduce the CHS to his organisation's regional programme managers with the aim of familiarising colleagues in the field offices. "It is not always easy to convince colleague about the added value of implementing the CHS in the field," he says. "Since May this year we are CHS certified and this has been a big leap forward in winning my colleagues over to the cause."
Like his colleague Christine, Rashad Siblini, Quality Assurance Officer for DanChurchAid in Lebanon, now feels empowered to introduce the CHS at the operational level. "Thanks to the numerous practical and interactive exercises in which I have participated in the last few days I feel confident to explain to my colleagues in the field how to implement the CHS."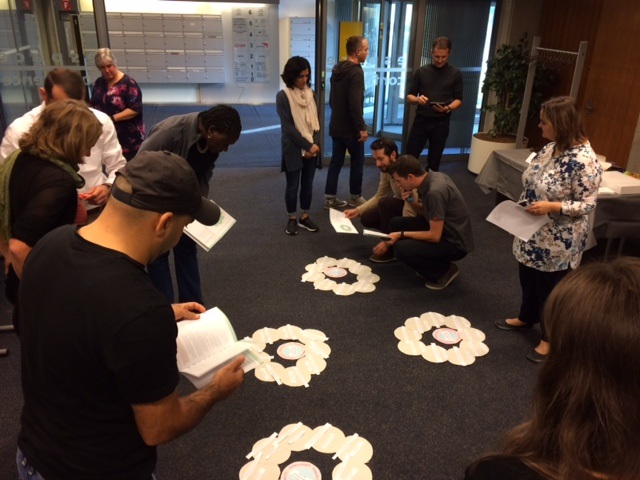 Besides being provided with a whole set of resources and tools to introduce the CHS to colleagues and partners, the workshop also provided participants with the opportunity to create a network of professionals working towards enhanced accountability and quality in the humanitarian sector.
"I feel that I now really understand each commitment of the CHS," says Mai Muhsen, Accountability Coordinator with the Norwegian Refugee Countil in Jordan. "I would definitely recommend participating in this workshop. It is really engaging if you want accountability to happen. I also feel privileged to have spent four days with such experienced people. Everyone had a lot of knowledge and insights to share."