360°degree accountability in Ethiopia
20 May 2020
CHS Alliance member SOS Sahel Ethiopia has been working on disaster risk reduction, emergency relief, rehabilitation and community-based development projects in the country since 1989. Communications and Learning Coordinator, Kidist Hailemariam explains their recent efforts to strength accountability in their work, guided by the CHS.
SOS Sahel felt that their local capacity was being undermined, ignored or overwhelmed due the strict grant compliance requirements of many international donors. In response, they decided to considerably increase their capacity to make sure they were not overlooked by funders. The organisation also wished to gain confidence and learn new methods for humanitarian work.
To meet this challenge, SOS Sahel began putting systems and policies in place to strengthen their readiness for a humanitarian response. A key part of this institutional building was joining CHS Alliance and using the Core Humanitarian Standard (CHS) to transform the way they operated.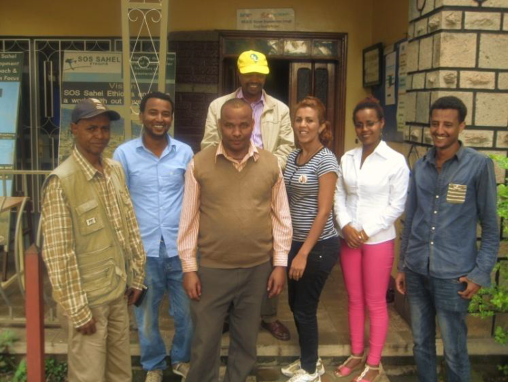 The staff at the head office carried out an accountability gap assessment and used this to develop an improvement plan. Based on this plan, the organisation then prepared an extensive accountability framework.
Three key pillars of the framework are as follows:
Participation
SOS Sahel empowers the communities that they serve to first identify their own priorities for activities and initiatives. Then, this priority is considered in the context of overarching project goals. In most cases, the community preference is selected even if it differs from SOS Sahel or donor proposals.
When it comes to selecting people to assist, the organisation does not take decisions without involving representatives of those it seeks to serve. SOS Sahel works jointly with the local woreda offices (district-level government bodies) and community representatives.
To ensure that vulnerable groups are represented in decision making, while also well protected, the organisation has developed a staff code of conduct, as well as more in-depth guidelines to prevent abuse of women and children.
Community engagement
Once beneficiaries are selected and priority interventions are identified, project staff organise a meeting with community facilitators to inform the wider community about their work.
Throughout their projects, SOS Sahel applies a participation monitoring system involving government entities, community representatives and project implementers, enabling two-way communication. Quarterly project reports are also sent to all relevant stakeholders to update them on progress.
In every project, considerations of gender are central, so SOS Sahel makes sure that women participate in every oversight committee.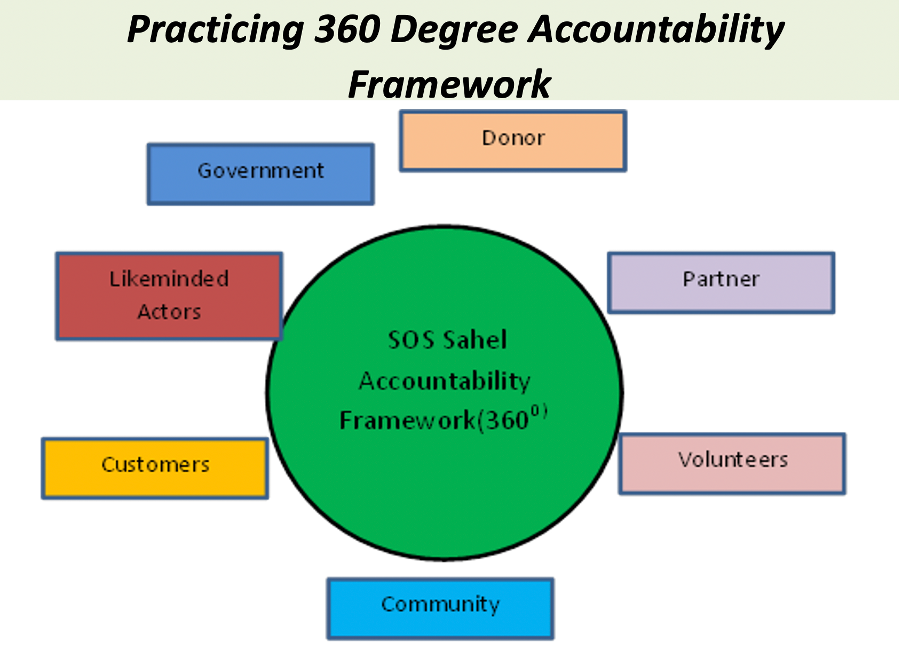 Accountability
SOS Sahel has a focal person to ensure accountability is mainstreamed through all project activities. The organisation has rolled out the CHS to instill a strong accountability mechanism, including welcoming and responding to complaints. Depending on their sensitivity and urgency, complaints from the community are handled through different channels. Community members can report directly to the concerned staff, or they can send their complaints to more senior managers. Even if the complaints are directed to different individuals or project teams, they are guaranteed to be investigated and responded to.
SOS Sahel Ethiopia now plans to cascade the CHS and how to apply it locally through the accountability framework to all its project offices.
Find out how the CHS Alliance can support your organisation to apply the CHS Commitments and improve accountability in your work.