CHS Alliance is convening an extraordinary virtual General Assembly (GA) from 29 November – 3 December 2021 to approve two motions for appointment of the Chair of the Board and new auditors, and to select two new Board members, one with finance expertise and one with HR expertise.
---
Motions to vote on
Appointment of Chair of the CHS Alliance Board
Following the decision to find an independent chair for the CHS Alliance, the Alliance's Board is very pleased to present Lola Gostelow to the General Assembly for endorsement.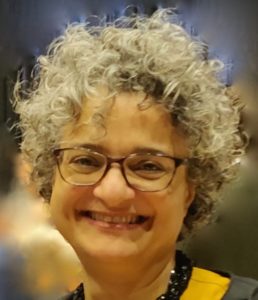 Lola Gostelow brings extensive operational, advocacy and research experience, covering quality and accountability; human rights and humanitarian principles; humanitarian system structure/ mechanisms; and governance of inter-agency collaborations. She also brings expertise in nutrition.
She has experience in the governance of organisations and membership collaborations, having chaired two major humanitarian interagency initiatives: the Sphere Project from 2003 to 2005 during a 5-year term on its management committee; and the Start Network from 2016-18, during a 6-year term on its board. She also served on the board of SURF (Survivor's Fund) from 2000 to 2012, in support of Rwandan survivors of the genocide, as well as previously on HQAI's General Assembly (2016-2020).
She now works as an independent consultant on humanitarian policy issues. She is an Accredited Partnership Broker and a member of the Strategic Team of the Partnership Brokers Association (PBA). She has led sectoral strategic planning exercises, as well as supported the strategic positioning of organisations. She teaches regularly at the London School of Hygiene and Tropical Medicine, and at the University of East Anglia, on humanitarian policy.
Throughout her work, Lola has been motivated by principles applied in her practice, most notably humanitarian principles and partnership principles, as well as values-based principles rooted in international human rights.
Lola is married with two daughters, both currently studying at university.
---
Appointment of auditors
The Board mandated the Finance Risk and Audit Committee (FRAC) to select a new audit firm for the next three-year period. A recruitment process has been conducted and the FRAC recommends that the General Assembly endorses PricewaterhouseCoopers Switzerland as the new audit firm.
---
Appointment of new Board Members
Sarah Pelicaric, HR Advisor Team Leader at CAFOD – candidate with Human Resources experience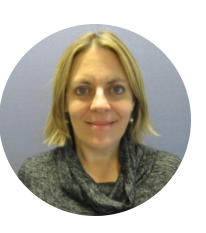 Why is the CHS Alliance important to the sector?
The CHS Alliance is important as it is committed to make aid organisations better, more transparent and accountable to its beneficiaries. It is also committed to raising the standard of people management practices across the sector.
What motivates you to join the Alliance's Board?
I would like to join the Alliance Board because it is aligned to my personal values and will enable me to share my expertise across a broader spectrum of organisations both large and small.
What experience do you have that is related to our mission?
I have worked within the INGO sector for over 20 years in the HR field supporting different countries and have always been committed to strengthening people management practices and building a positive working culture.
Which personal qualities would you bring to the Alliance's Board?
I would bring to the Board a constructive approach and provide impartial advice to support the aims and objectives of the Alliance. I am good at building positive relationships, and I am willing to listen and learn from others.
Michael Moriarty, Head of Business Partnering & Strategic Finance at Plan International – candidate with finance experience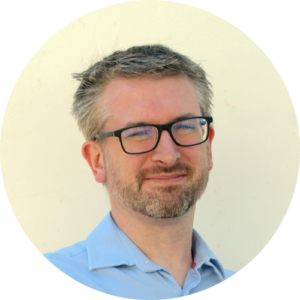 Why is the CHS Alliance important to the sector?
CHS Alliance is essential in driving improvements standards within the sector. Failures by humanitarian organisations have devastating impacts on those that they seek to serve as well as knock on negative impacts on other humanitarian organisations. High profile failures and increased scrutiny of the sector in recent years have highlighted this need.
What motivates you to join the Alliance's Board?
I am passionate about improving standards in the sector. I have lead governance reform in a series of NGOs. I believe that in too many organisations good intentions masks unprofessional behaviour. And I believe that agreeing a setting benchmarks for organisational standards drives improvements and raises expectations for the whole sector.
What experience do you have that is related to our mission?
I have completed CHS's training on sexual exploitation and abuse (SEA) Investigations. I also established a Standards & Compliance Unit within Trocaire, and supported Trocaire's compliance with CHS Standards. I've been deployed to humanitarian responses to Sudan with GOAL and to Haiti and the Philippines with Plan Ireland.
Which personal qualities would you bring to the Alliance's Board?
Whether volunteering or working professionally I am committed and work hard to achieve the highest standards. I combine a finance & risk professional discipline with a wider strategic perspective. I act with integrity at all times and have an intolerance of abuses of power.
---
How to vote
CHS Alliance full members will be able to cast their vote electronically from Monday 29 November until Friday 3 December 2021.
Please note that only full members of the Alliance who have paid their membership fees before the election starts will be entitled to vote. If you need an update on your payment status or need the invoice to be resent, please email us at chs-accounts@chsalliance.org.
Each member's voting representative will receive full voting instructions on Thursday 25 November 2021. If you're unsure who your voting representative is, or if you have any questions about the GA, please email ga@chsalliance.org as soon as possible.