Direct Aid: a rapid response to COVID-19 across Africa
27 April 2020
COVID-19 is spreading rapidly in many African countries, with several reporting multiple outbreaks. As precautions, such as air closures and curfews, begin to escalate across the continent, we talk to one of our members about how they are adapting their programmes in Africa to the enormous challenges of the pandemic.
Established in 1981, the Kuwait-based Direct Aid conducts development work in communities across African countries, targeting those most in need and affected by crisis. We hear from Direct Aid's External Relations Director Hala Bader Al Humaidhi how the organisation is staying accountable during the rapid response to COVID-19.
What experience does Direct Aid have that can help inform your response to COVID-19?
Direct Aid have run more than 1,504 health programmes across Africa, including providing surgery, eye health, vaccinations and running medical field camps. We have previously established several air relief bridges to convey urgent aid to the areas affected by drought and poverty. This experience means we are well placed to make sure that our response is both effective and timely.
Direct Aid has also built up strong relations with the national governments of the countries we work in, meaning that we can work closely with partners for a coordinated and complementary assistance.
How is Direct Aid responding to the COVID-19 emergency in the countries you work in?
Direct Aid's urgent relief programme aims to provide emergency humanitarian and relief assistance to tackle the threat of the COVID-19 epidemic. Our teams are preparing to help disadvantaged families in the most vulnerable countries on the continent, including Burundi and Niger, by distributing basic food provisions.
"African countries are making unremitting efforts to prevent the spread of the new COVID-19, while health officials warn that the poorest countries are not resourced to fight the deadly epidemic."
 Direct Aid is also supporting governments' efforts to prevent the virus spreading through the purchase of urgent medical materials and sterilisation tools, as well as providing logistical support to health centres. In addition, the organisation will provide capacity support to countries and areas affected by coinciding crises such as natural disasters.
How are Direct Aid keeping accountable during the COVId-19 response?
Direct Aid is coordinating with governments and other NGOs in the field to make sure our work is complementary. We currently have partnership agreements signed with:
111 Memorandums of Understanding with relevant government ministries,
29 agreements with local organisations, and
11 agreements with international organisations and institutions.
We especially feel that our partnership agreements with local organisations are a good opportunity to add value and support to these organisations by allocating programmes and projects to the geographical priority regions of the local organisations.
Direct Aid also makes sure, even in the time of COVID-19, that we conduct satisfaction surveys for each programme and project to check how the people we work for feel about the services we provide.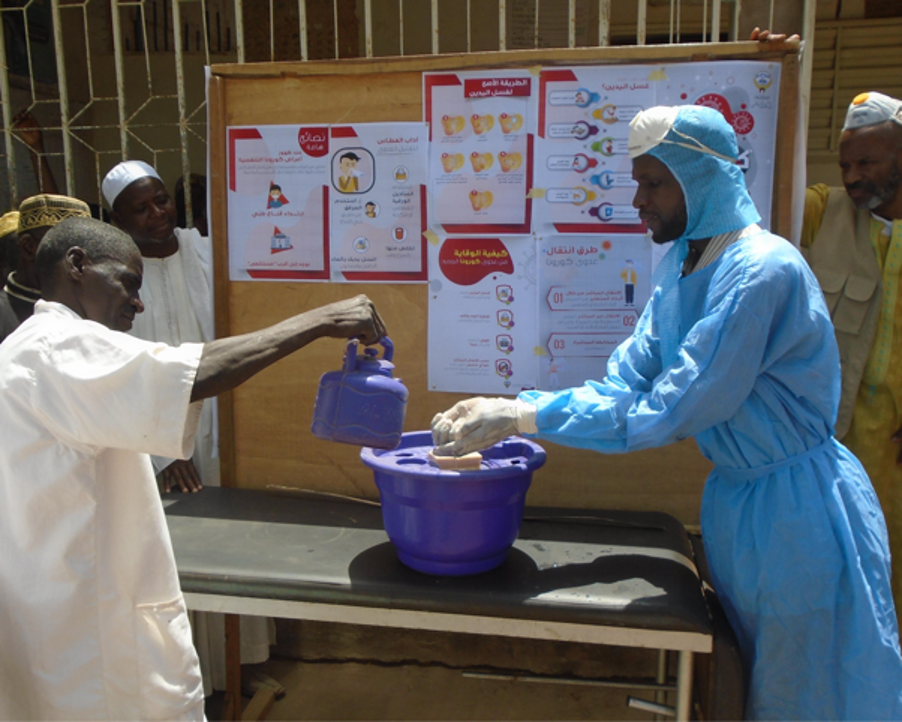 Finally, we're making sure our staff stay well in these difficult times by adopting remote working systems to preserve the health of our employees and allowing maximum flexibility in terms of working hours during the crisis. Direct Aid is also evacuating workers from remote places to field offices in the capital cities in order to ensure their safety and provide the necessary healthcare. We've also given full powers to our field office managers to implement the recommendations of each countries' Ministry of Health to preserve the safety of our workers and those we serve.
More information on Direct Aid's COVID-19 response projects in Africa can be found on their website.
Join the CHS Alliance to be part of a global community committed to making aid work better for people.