Building the professionalisation of SEAH investigations – a pioneering new course tested in Nairobi
27 February 2023
"Equipped with this qualification my investigation will be more effective, meaning more perpetrators will be held to account. They'll know that no one will get away with abusing their power for sexual gain." Talimba Bandawe participant on the new tiered training scheme building professional skills in SEAH investigations to establish a professional standard and career progression for investigators.
The tiered approach supports progressively advanced levels of professional training and the maintenance of a practitioner-level qualification through continual learning and support.
The first ever third-tier training of the scheme was held in Nairobi in January 2023. Eighteen participants from South Sudan, Ethiopia, Liberia, Rwanda, Uganda, Kenya, Lebanon, Nigeria and Somalia took part in realistic simulation exercises, animated discussions and received personal coaching over four days.
Professional survivor-centred investigations into allegations of sexual misconduct are critical to tackling sexual exploitation, abuse and harassment (SEAH) and providing support and justice to victims and survivors.
The better the standard of investigations, the more likely organisations are to hold perpetrators accountable for their actions, stop abuse recurring, end cultures of impunity and send out a clear message to those who would abuse their positions of power.
Until recently, no standardised qualifications existed for SEAH investigations in the humanitarian or development sectors. CHS Alliance and Humentum's Investigator Qualification Training Scheme, supported by the UK's Foreign, Commonwealth, and Development Office, launched in 2022 to address this gap.
Here's what some of the participants thought of the training and scheme as a whole:
Talimba Bandawe, Safeguarding and Accountability Advisor, Nonviolent Peaceforce, South Sudan: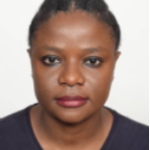 "I've been an investigator for two years now but needed a qualification to make my experience recognised and respected. One of the principles of investigations that they must be conducted by professional, so by having a recognised qualification and continual professional development requirements this scheme brings that professional aspect into real life." 
"Right from the first short online introductory tier to this in-depth training I found the survivor-centred approach so important. As participants we are constantly reminded to put the victim/survivor at the centre our investigation – ensuring that they're safe, they're driving the process, they're not being judged. Recognising a victim/survivor is like giving back the power and respect that's been taken from them. For me this really stuck – as it was repeated throughout all the tiers of the scheme."
Ian Mwangi, Senior Gender and Safeguarding Officer, Kenya: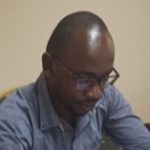 "This course gave me the confidence to gather the right evidence and take the right decisions to bring those doing harm to justice. By conducting investigations 'by the book' we'll make the development and the humanitarian sector safe for all of us. Our work is so important because if we make a misstep then we create space for more harm. Perpetrators continue their behaviour unchecked; trust breaks down with the people we're trying to support."
"Having completed all stages of the scheme, as well as knowledge and confidence, I also have a toolbox of resources I can constantly refer to whenever I feel there's something I may have missed, or I need to quickly doublecheck. The SEAH investigation Guide with all its tools and templates is a gamechanger."
"Currently many organisations, particularly local and national ones need good investigators. They may not know where to turn. But with a qualification comes recognition, and an assurance of quality. This makes it easier for those who need this kind of service to ensure difficult cases are competently resolved and victims/survivors are kept safe.
Jeanette Nduwamariya, Global Safeguarding Advisor, CARE International, Southern Africa Region: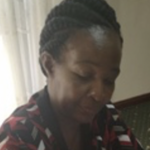 "I have worked within the humanitarian organization for the last 20 years, so I know we've been facing cases of sexual misconduct for a long time. We've also had investigations for a while now, but it's clear that some of these – to be honest – are not done well enough. I personally feel now is the right time for us to professionalise investigations. Where anyone handling these sensitive, difficult and complex cases must do things right – they must follow the recognised standards, have the qualification."
"The part of the training that resonated the most with me is the PEACE model. I found that so valuable. How do we as investigators engage people we need to get evidence from? How do we build rapport with, not just, witnesses, but also the subject of complaint?"
---
CHS Alliance commends the 400+ professionals who have taken part in one of the training courses on the path to becoming a qualified SEAH investigator. They are leading the way by changing organisational cultures in responding to SEAH allegations by taking up a professional, survivor-centred approach to investigations.
The aid system now needs to support them, and many more, to build up enough qualified investigators that better represent and understand people affected by crisis.
Get involved: