Breaking the Silence: raising our voices to fight sexual exploitation, abuse and harassment of women and girls in Palestine
3 March 2022
WCLAC is a Palestinian feminist organisation that knows all too well the work that goes into protecting women and girls from abuse and violence. Shielding everyone from sexual exploitation, abuse or harassment (SEAH) at the hands of those meant to support them through the protracted crisis here in Palestine is no different. In Palestine, intersection between Israeli colonialism and patriarchal structures, cultural, social and religious norms can make abuse or violence against women generally – and SEAH in particular – a taboo subject. Multiple layers of complex historical power dynamics make it even harder for victims/survivors of abuse to hold those responsible to account. These factors create a culture of silence that all parts of Palestinian civil society must shatter if we are to better prevent and confront the bane of SEAH. Holistically supporting victims/survivors of SEAH requires learning, brave sharing, continuous reflection, commitment, and must involve all duty bearers and rights holders. At WCLAC, we are committed to all Palestinian women and girls who have – or could – face abuse. We are prepared to raise our voices with our community, alongside national and international partners, to call for empowered women and girls living in a just and equal Palestinian society – one where they can hold anyone to account for abuse of their power. 
A silent response
In Palestine, women and girls can experience multiple layers of violence in their lives. Violence is structurally embedded in the Israeli colonisation in Palestine, discriminatory laws and traditional practices. This means that, for many women and girls, SEAH cases perpetrated by humanitarian workers are often conflated with wider problems of sexual and gender-based violence and are not taken seriously.
One of the main challenges we find in fighting SEAH in Palestine is reporting. Silence is the primary reaction of those who are victims/survivors of SEAH because they may consider it a subject that belongs to the private space and a family matter. Remember, this is a context where our research shows there is no legislation on SEAH. There are also obstacles to reporting due to geographical fragmentation, legal gaps, as well as procedural and structural barriers to protection mechanisms. Accountability systems here are still weak and different protection mechanisms do not always connect to ensure safety and confidentiality. Reporting systems are often not built with the full participation of the communities, so victims/survivors remain silent.
Walking the talk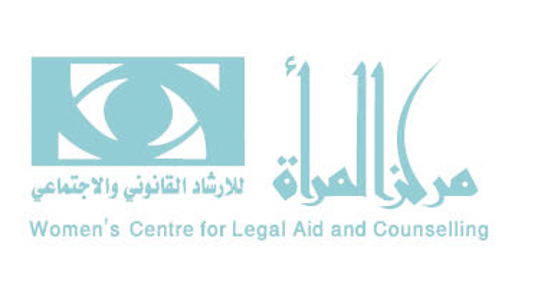 As a national women's organisation that adopts a feminist vision, WCALC acknowledges that addressing SEAH is vital to developing a democratic Palestinian society based on gender equality and social justice. We joined the Palestine PSEA network in 2018 to represent the perspective of a feminist Palestinian civil society group. We are serious and committed to working on PSEAH, we need to walk the talk and ensure that we are sensitive to SEAH throughout every level of our organization and in our relationships with national and international partners. At WCLAC we strive to ensure that as duty-bearers and providers of services to victims/survivors of gender-based violence we provide quality services and cultivate safe and healthy operational environments.
Advocating for PSEAH more widely is also core to our work. In cooperation with our partners, we recently launched three studies; sexual harassment in the workplace, sextortion and corruption from a gendered perspective (as part of the Women against Corruption project in partnership with Aman), and a review of the Palestinian legislations concerning SEAH.
Working collectively to close the accountability gap
We acknowledge that social change takes time, is accumulative, and requires collective efforts.
That's why we are proud to play a leading part in the project on Closing the Accountability Gap, coordinated by CHS Alliance and the International Institute of Social Studies at Erasmus University Rotterdam (ISS), with funding from the Government of The Netherlands. The project aims to test new ways to address the accountability gap for survivors/victims of SEAH, to help organisations better ensure that survivors/victims can safely complain and have their complaints effectively addressed. Palestine is one of the three project pilot areas that will develop and test new approaches, so that our learning can support everyone fighting the abuse globally.
We are using our expertise and long experience working on social justice in Palestine to conduct participatory action research with victims/survivors of SEAH, wider communities and local civil society actors. We use key informant interviews, focus group discussions and storytelling so that affected communities have their voices heard, influence the design of our research tools and shape the project activities.
Our initial research formed the basis for discussions at the recent CHS Alliance workshop on Ensuring Protection & Accountability: Preventing & Responding to SEAH in Palestine. Attended by 144 senior level representatives from UN agencies, as well as national and international NGOs, this was the first ever PSEAH workshop held in Palestine. Together, participants built consensus on the importance of addressing SEAH in the humanitarian sector and discussed innovative ways to bring about change. Importantly, the workshop provided the space to reflect on the necessary changes we all need to make in our organisations to foster survivor-centred reforms that understand and address survivors' experiences.
Moving forward in collaboration
We are now preparing to build on this momentum. Over the next few months, we will move forward with our partners CHS Alliance and ISS together with our fellow local civil society organisations, CHS Alliance members and the PSEAH network in Palestine. Collectively we will listen to the voices of victims/survivors of SEAH and crisis affected communities so that we can design the pilot goals firmly around their views. Throughout the project we will collaborate with communities to identify innovative gamechangers and bespoke approaches to holistically support everyone whose life has been blighted from abuse by those who are meant to serve people in crisis.
---
Thank you to WCLAC for sharing their views on this important topic, for more on their work visit: http://www.wclac.org/
And for more information on collectively tackle silence on SEAH visit the Closing the Accountability Gap project page.