How the safeguarding Resource and Support Hub is supporting small organisations to make aid safer and meet the CHS Commitments
26 January 2022
Lola Adeola-Oni is the Chair of the National Expert Board of Nigeria Resource and Support Hub and is sharing her reflections on how the Resource Support Hub (RSH) is supporting lesser resourced civil society organisations (CSOs) to strengthen their safeguarding.
The Safeguarding RSH offers support to smaller civil society organisations in the global south to strengthen their safeguarding policy and practice against Sexual Exploitation, Abuse and Sexual Harassment (SEAH). The main offer is an open access platform for safeguarding resources. Since 2019, almost 40,000 people from Ethiopia, Nigeria, and South Sudan have visited the website.  The RSH platform provides a range of  tools to help everyone put global standards and recommendations on PSEAH, such as the CHS PSEAH Index, into practice.
RSH develops resources for each stage of the RSH Safeguarding Journey, from design to implementation. Resources are created by national safeguarding consultants or representatives from national organisations who understand the local context and can adapt messages to ensure safeguarding concepts, approaches, and tools are understood by the national actors they are intended for. RSH also uses creative formats, such as locally produced animations, infographics, podcasts and webinars, some of which I have supported to produce. These varied and innovative formats help to boost engagement on safeguarding content among national actors.
---
What is the CHS PSEAH Index?
The Core Humanitarian Standard on Quality and Accountability (CHS) sets out the essential elements of principled accountable and high-quality aid. Protection from Sexual Exploitation, Abuse and Sexual Harassment (PSEAH) is essential to this. How an organisation should prevent and respond to allegations of SEAH is also woven throughout the Standard, and particularly in the updated PSEAH Index which highlights the 22 of the 62 CHS indicators most important for creating protective environments.
This updated PSEAH Index was published in 2020 to give organisations verifying their performance against the CHS the ability to determine whether they have the policies and practices in place to protect people in vulnerable situations against SEAH. The update, in addition to providing guiding questions and recommended evidence, clearly states the safeguarding requirements for meeting the Commitments of the CHS. For its update, the Index has been mapped against all the other main sector wide PSEA standards.
Watch a short animation explaining the Index.
---
The RSH Safeguarding Journey stages links directly with the CHS PSEAH Index and provides the necessary information and tools to help organisations evidence each of the nine CHS Commitments. As the Chair of the National Expert Board in the RSH Nigeria Hub, I have seen first-hand how these resources support organisations (regardless of the size or resources) to own and apply the CHS Commitments and their 22 indicators specifically relating to PSEAH in their operations. Many of the national and local actors being mentored by RSH in Nigeria can already see how safeguarding helps reduce the likelihood of harm, while positioning them for further funding opportunities, as safeguarding is now a fundamental criterion for development and humanitarian donors alike.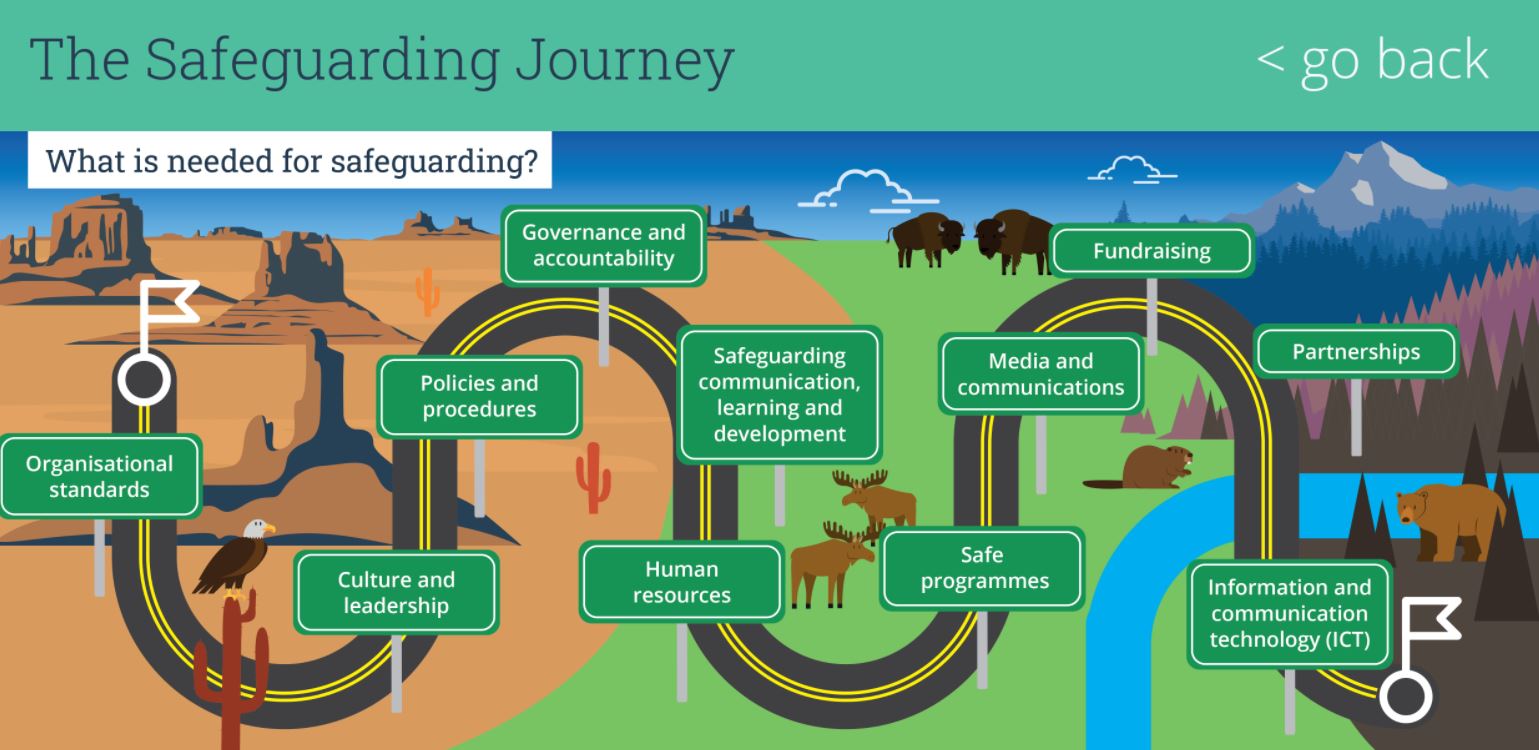 Here are a few examples of how RSH resources can be used to meet the requirements in the CHS PSEAH Index:
Ibiyemi, one of the RSH mentors in Nigeria, has said that using a tool like the RSH Organisational Capacity Assessment Tool is creating real change for organisations. Not only is it helping them to identify the safeguarding gaps in their programmes and processes but is also enabling them to develop action plans to address those gaps and start strengthening capacity. The tool provides an overarching assessment of capacity and connects with all nine Commitments of the CHS.
I have also seen organisations in Nigeria use other tools to help them meet specific indicators of the CHS PSEAH index, including the Safeguarding (or SEAH) Risk Assessment and Management Tool. This tool contains a guidance note and risk register that allows organisations to identify, mitigate and monitor a broad range of safeguarding risks that organisations can face. This has helped organisations design programmes that are safe to access, and provides a framework for ongoing monitoring to identify any negative effects of programming – contributing directly to Commitments 1, 2, and 3 of the Index. Related resources can be found under the Organisational Risk step of the RSH Safeguarding Journey.
In Ethiopia, the tip sheet on Safeguarding practices for recruiting and managing volunteers was developed by local organisations as many of them felt that volunteers represented a grey area in terms of how they were covered by organisational policies. This and other resources under the Human Resources step of the RSH Safeguarding Journey help contribute to Commitment 8 of the CHS around recruitment and management of staff.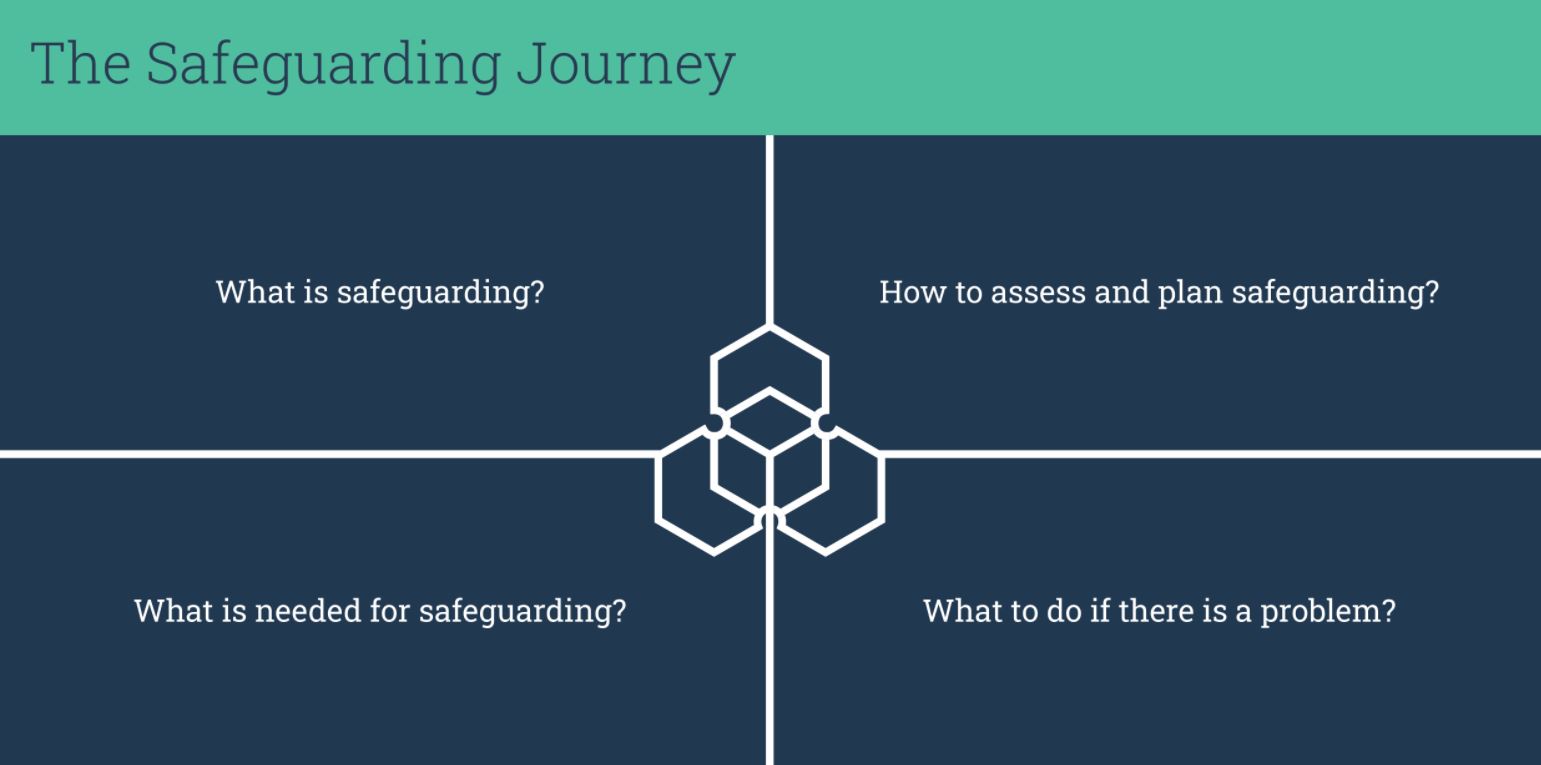 More recently, I summarised the CHS Code of Conduct Toolkit on behalf of the CHS Alliance and RSH. The how-to develop or update your code of conduct aims to make the toolkit more accessible to smaller organisations and to highlight key information from the toolkit. The Code of Conduct is a central piece of the safeguarding effort, contributing specifically to CHS Commitments 3, 4 and 8.
As you can see, there are a range of free resources that can help organisations meet their vital CHS Commitments to better protect people in vulnerable situations against SEAH. Why not explore the RSH Safeguarding Journey and see what you can find to support you as you make your organisation safer.
For more information, contact us on info@safeguardingsupporthub.org.
---
Find out more about CHS Alliance's support and guidance on protection sexual exploitation, abuse and harassment in aid work.