Medair Achieves Certification Against the Core Humanitarian Standard
29 April 2019
We are pleased to announce that Medair, a CHS Alliance member and a Swiss humanitarian organisation to relieve human suffering in some of the world's most remote and devastated places, has recently achieved certification against the Core Humanitarian Standard. Continue reading to learn about their journey.
Medair, a CHS Alliance member and a Swiss humanitarian organisation inspired by the Christian faith to relieve human suffering in some of the world's most remote and devastated places, has recently achieved certification against the Core Humanitarian Standard (CHS) for its principled, accountable, and high-quality humanitarian action.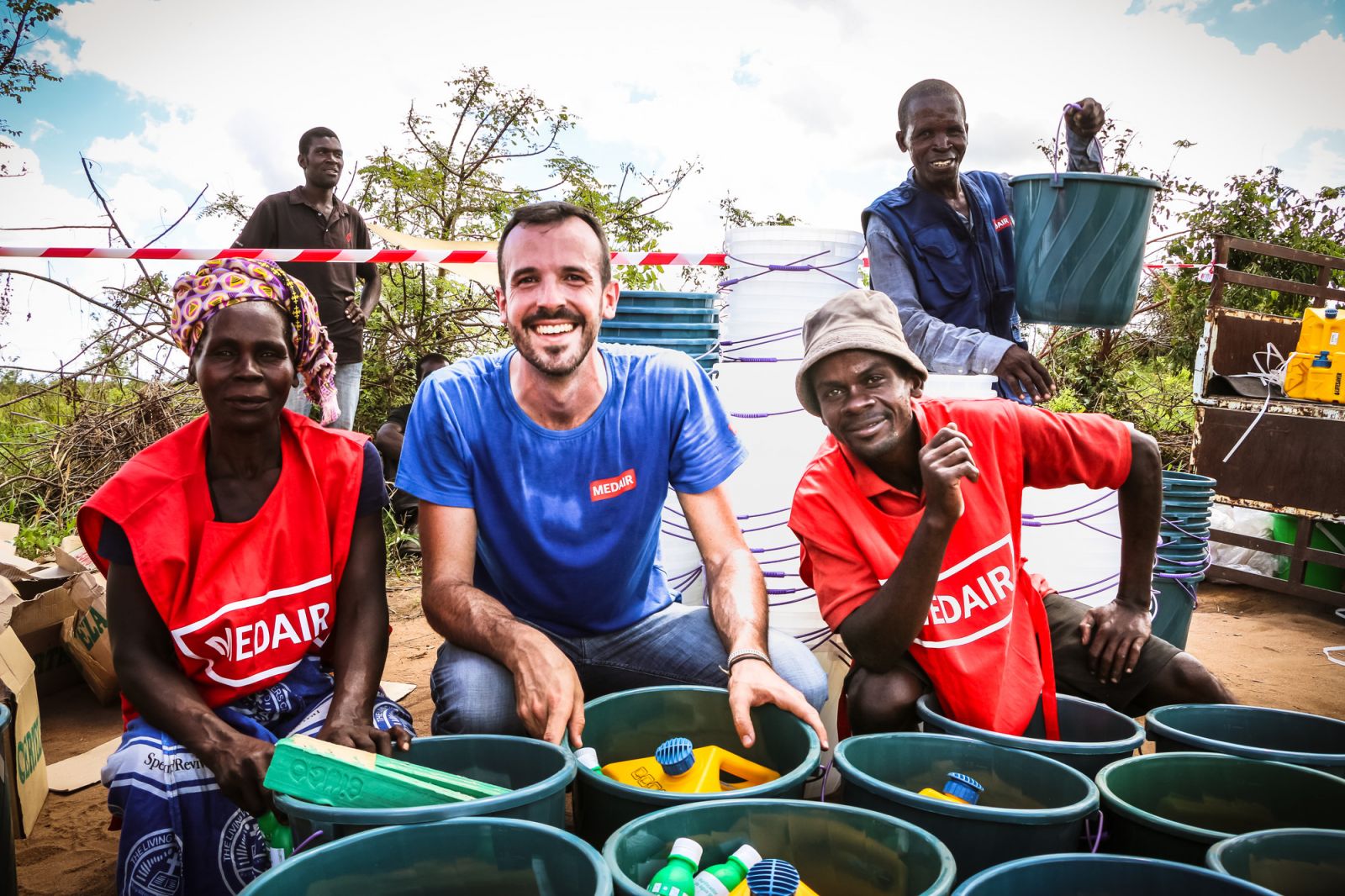 Large-scale, protracted crises are the new normal with a devastating impact on communities and infrastructure that can last for generations. As needs increase and effective humanitarian response becomes both more demanding, the call for humanitarian actors to demonstrate greater quality, accountability and effectiveness of humanitarian intervention has become more urgent. This motivated Medair to set the goal of achieving an externally recognised certification that requires them to sustain a high standard of quality and effectiveness in their operations and accountability to the people they serve.
The process that led to Medair's CHS certification started a couple of years ago when an internal team was set up to undertake a CHS self-assessment to gauge Medair's performance on the different aspects of quality and accountability set out in the nine commitments of the CHS. At that point, Medair knew certification was possible, largely due to the quality of their staff and the sound infrastructure backing up the organisation. However, the journey to certification still required a number of measures to be revised, communicated and implemented.
The team responsible for conducting the self-assessment put a plan into action, which included, for example, the development of a new Beneficiary Accountability Guidelines and the introduction a new feedback mechanism, which was launched in January 2018. The team worked tirelessly with the CHS Alliance and HQAI, and with many Medair colleagues at its Global Support Office as well as in its Lebanon and South Sudan country programmes to ensure Medair was in a position to achieve full certification.
As Medair sought CHS certification, HQAI auditors cross-checked whether or not the nine commitments of the CHS were being correctly and consistently applied in Medair's Global Support Office and country programmes. The audit implied a thorough process of document checks, practice reviews, as well as interviews with staff, people in vulnerable communities, and other local stakeholders. A detailed audit report summarises the findings and will help them improve. The entire process helped to put the CHS at the forefront of the entire organisation and to realign Medair's activities and procedures accordingly.
Medair has 30 years of experience working in highly complex crises across Africa, Asia, and the Middle East, and has been spearheading the application of new technologies in humanitarian response. In Lebanon, for example, Medair's pioneering work in mapping and data management among Syrian refugee settlements has been widely rolled out by the UN Refugee Agency (UNHCR).
Medair is responding to the humanitarian crisis in DR Congo. The CHS-certified modus operandi for how teams should work with devastated communities strongly resonates with the Congolese communities Medair collaborates with. When Medair introduced its feedback and complaint submission mechanisms to leaders of a community in Nord Kivu Province, they were told that "We really appreciate this; it's the first time that an NGO has taken the time to speak with us about such a thing."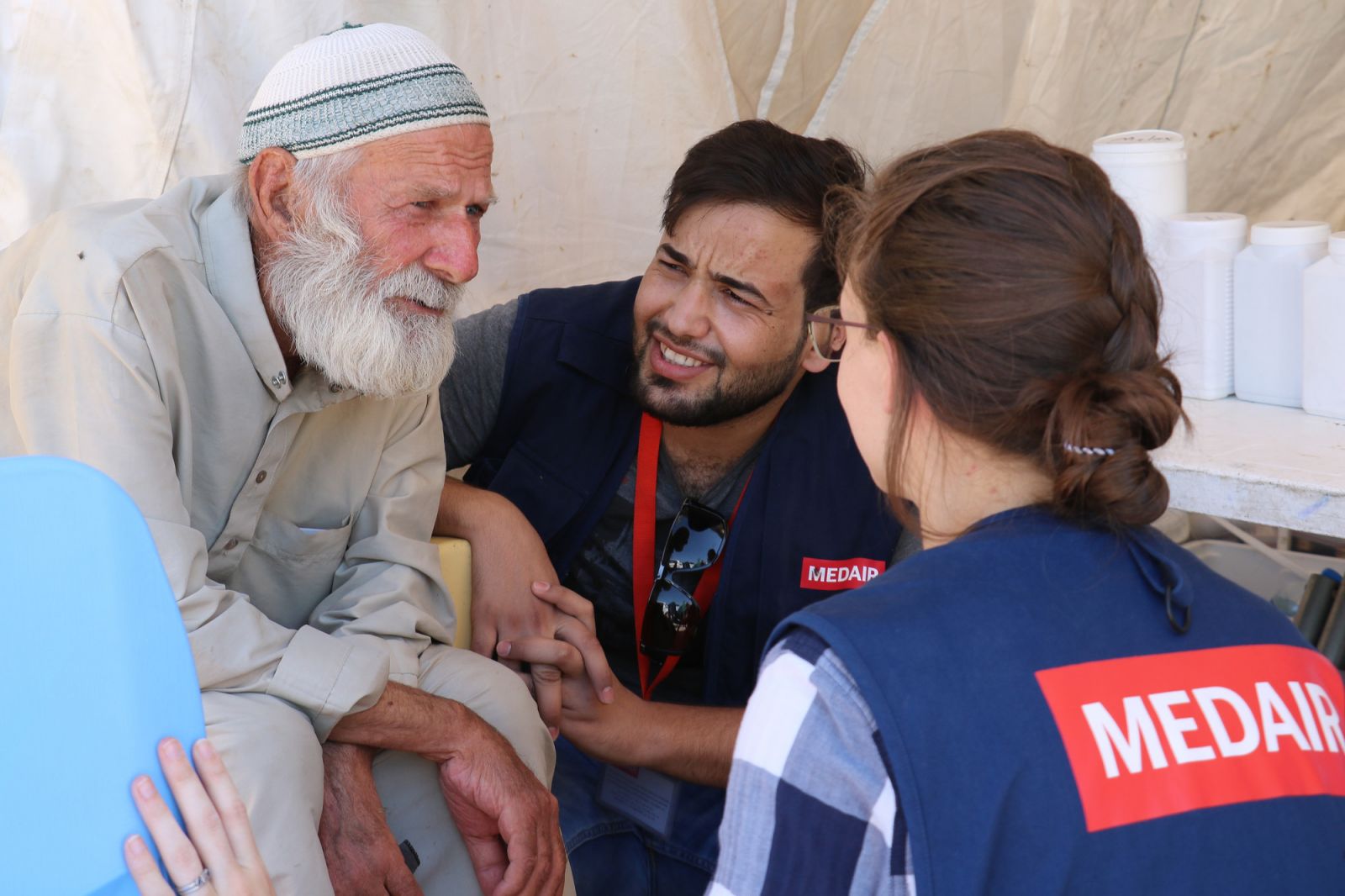 In Mozambique, Medair's Emergency Response Team is providing relief to communities affected by Cyclone Idai and the related flooding. During Medair's distribution of emergency shelter and cholera prevention kits in Haruma village, Maria Anita, a recipient of the relief items, said "Yesterday, when I saw you coming and talking to our people, I was sure you were not going to come back here. This morning, when I saw you coming with help, I could not believe my eyes. I was so happy that I started crying."
Although achieving certification is an important milestone, Medair is aware that it's part of a journey to further improve. The organisation is now fully engaged in the implementation of an improvement plan to address the identified weaknesses in areas such as organisational capacity strengthening, systematic ways to consider impacts of the use of local and natural resources on the environment, and the continuous review of the feedback and complaints mechanism to improve services across all country programmes.
This article was prepared by Raffaella Infanti from Medair