Helping your people cope with COVID
25 May 2020
In the past month we've launched a new podcast as part of our Cultivating Caring and Compassionate Aid Organisations Initiative. Embodying Change looks at how aid and development organisations can support their staff and promote their wellbeing more effectively. The first four episodes look at the practical sides of aid worker well-being in the context of COVID-19.
We've interviewed different sector practitioners about how people may be responding to the pandemic, and how we can each support our own mental health. For organisations the episodes contain lots of information to help us to think about the best ways to support employees through these extraordinary times.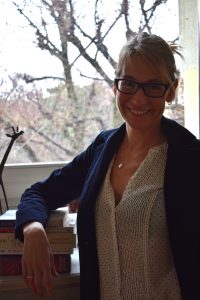 First up this month we talked with Kristin Duncombe about working in the context of heightened fear and uncertainty and how it shows up in her work. Kirsten shares the very full 'burnout schedules' she has seen people creating for themselves in lockdown. She also highlights the hidden positive for those able to work away from the toxic workplaces they were previously struggling with! Melissa and Kristin chat about what getting through the pandemic looks like, and how the 'new normal' can affect our personal relationships.
"Kristin invites us to have some compassion for ourselves as we cope with COVID – an approach we think organisations would do well to take with their staff."
Listen to this episode here: https://share.transistor.fm/s/b0963e8c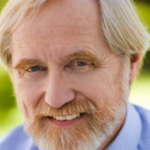 We also spoke with Dr Don Bosch from the Headington Institute about the strategies he recommends for coping during the pandemic.  In the episode he explains how our brains respond to threat and uncertainty; and how we can learn to work with this response using simple strategies. You'll find links to a piece Don has recently published on Managing Emotions During a Pandemic in the show notes.
Listen to this episode here: https://share.transistor.fm/s/eb28e490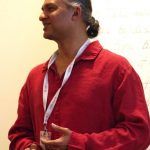 Finally, Hitendra Solanki talked with Melissa about using mindfulness as a strategy to support ourselves and stay present during this challenging time. The episode includes a mindfulness practice which you can enjoy when you listen.
Listen to this episode here: https://share.transistor.fm/s/865a74c3
These podcasts all contain tools that organisations can use to support their employees in these challenging times. Supporting employees through the pandemic and its consequences for their well-being are a vital part of how organisations can meet Commitment 8.9 of the CHS (Commitment 8: Communities and people affected by crisis receive the assistance they require from competent and well-managed staff and volunteers).
Next month our first podcast will feature Dr Peter Mills, Medical Director from Cigna. Peter and Mary Ann will discuss how organisations can support their staff to cope with the longer-term mental health consequences of COVID-19.
This podcast series is part of the CHS Alliance Initiative to Cultivate Caring, Compassionate Aid Organisations, led by Melissa Pitotti and Mary Ann Clements who host the podcast and which you can read about here.
If you'd like to get involved with or support the work we are doing please do get in touch at compassionateorg@chsalliance.org.