Breaking the silence: Insights from Ethiopia, Palestine and Bangladesh in the fight against SEAH
25 September 2023
In a world where humanitarian aid is meant to alleviate suffering and protect the vulnerable, a significant failing still lingers – the protection of victims and survivors of Sexual Exploitation, Abuse, and Harassment (SEAH) within the aid sector.
Over the past few months CHS Alliance has been working hand in hand with local women's organisations and networks to drive meaningful change – to listen to victims/survivors of SEAH and to cultivate accountability for them. This is part of CHS Alliance's project to Close the Accountability Gap for victim/survivors of SEAH made possible with funding from the Government of The Netherlands.
Taking a victim-centred approach to assessing needs
Our journey to achieve this, led by CHS Project Liaisons Officers in the Amhara region in Ethiopia, Palestine and Cox's Bazar, Bangladesh, began with the PSEAH victim-centred approach (VCA) needs assessment, conducted in partnership with local women's organisations across the three locations. The goal? To explore effective mechanisms for addressing and redressing SEAH, and to uncover the critical roles various actors and institutions play in ensuring accountability to crisis-affected communities.
One key innovation of this assessment was our approach. Instead of traditional methods, we engaged trusted community intermediaries who have an intimate knowledge of SEAH abuses and direct interactions with victims and survivors. This not only ensured a deeper understanding but also collected valuable data in an ethical and responsible way. In total, we consulted 100 trusted intermediaries.
It has been vital for the people most affected by SEAH to lead the development of the project. The affected communities are the ones who know best about the problem and what needs to be done to address it. They are also more likely to be trusted by other community members and to have the support of the local government. By involving affected communities in the project design and implementation, we are ensuring that it is tailored to their needs and that they are more likely to participate and benefit from it.
Amplifying voices: from data collection to dynamic community consultations
Our journey took us further into dynamic community consultations, where the voices of over 150 individuals resounded. These consultations became forums for feedback, gap validation, and the prioritisation of responses. It was here that clear recommendations for closing the accountability gaps began to emerge. These ideas ranged from having a neutral oversight body to oversee all complaint systems; providing SEAH training for healthcare professionals and police officers; to the integration of trusted local actors into the institutional accountability systems.
Turning recommendations into action: the call for local solutions
Armed with these recommendations, CHS Alliance issued a call for proposals, targeting local, community-based actors. The call was disseminated widely, ensuring that local actors, who understand the nuances and intricacies of their communities, could design solutions in their local languages. These proposals were then reviewed by the local Project Advisory Committees, made up of local experts and change makers in the three project settings, resulting in seven recommended pilots. We are excited to learn from these local organisations as they implement these new projects.
By shining a light on the issue in Ethiopia, Palestine and Bangladesh, this project is helping to break the silence around SEAH and encourage victims/survivors to come forward.
CHS Alliance is excited to develop and soon share best practices for preventing and responding to SEAH for organisations working in other countries and contexts.
Meet the people making it happen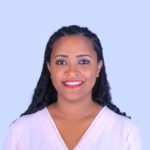 Tiheiys Tibebu Engeda, CHS Alliance's Ethiopia Liaison Officer: "In Ethiopia, where PSEAH is a relatively new concept, it is important to be mindful of the cultural and social factors that can influence how survivors respond to abuse. A victim-centred approach should be adaptable to the needs of survivors and implemented in a way that is respectful of their culture and beliefs."
"A victim-centred approach to PSEAH in Ethiopia is essential for building trust and confidence among survivors. It is also important for ensuring that survivors have access to the support they need to heal and rebuild their lives."
Muna Mousa Hasan, CHS Alliance's Palestine Liaison Officer: "Through collaboration with civil society organisations, we've identified grassroots protection clusters led by women in aid-receiving communities, who are highly engaged in the subject and eager to take ownership in the fight against SEAH."
"Trusted intermediaries and grassroots clusters are advocating for innovative solutions and strategies that go beyond traditional technical measures and involve affected people in PSEAH efforts."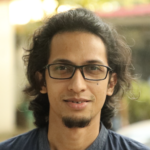 Syed Rashed Bin Jamal, CHS Alliance's Bangladesh Liaison Officer: "Victim/survivor centred approaches to PSEAH is the demand of the hour in Cox's Bazar and Bhasan Char. Here the victim/survivors of SEAH and their communities have never held positions of power and are not allowed to make substantial contributions to mechanisms to prevent or redress abuse.
"It's becoming clear from the needs assessment and community consultations that conventional approaches to PSEAH are limited, inadequate, lacking trustworthiness and often times miss the mark in addressing the practical social, cultural, and economic challenges a victim/survivor face. Responses from the community and trusted intermediaries are overwhelmingly positive for taking a new, a victim centred approach."
---