Global Learning Forum: 'Meeting Everyone Made Everything Fall into Place'
15 September 2017
The Global Learning Forum hosted by Oxfam from 4 until 8 September was a unique opportunity for the different actors of the Talent Development Project to share their learnings from the past three years. Lauren McWilliams reflects back on the forum and shares what she took out of it.
The Global Learning Forum (GLF) hosted by Oxfam from 4 until 8 September was a unique opportunity for the different actors of the Talent Development Project to get together and share their learnings from the past three years.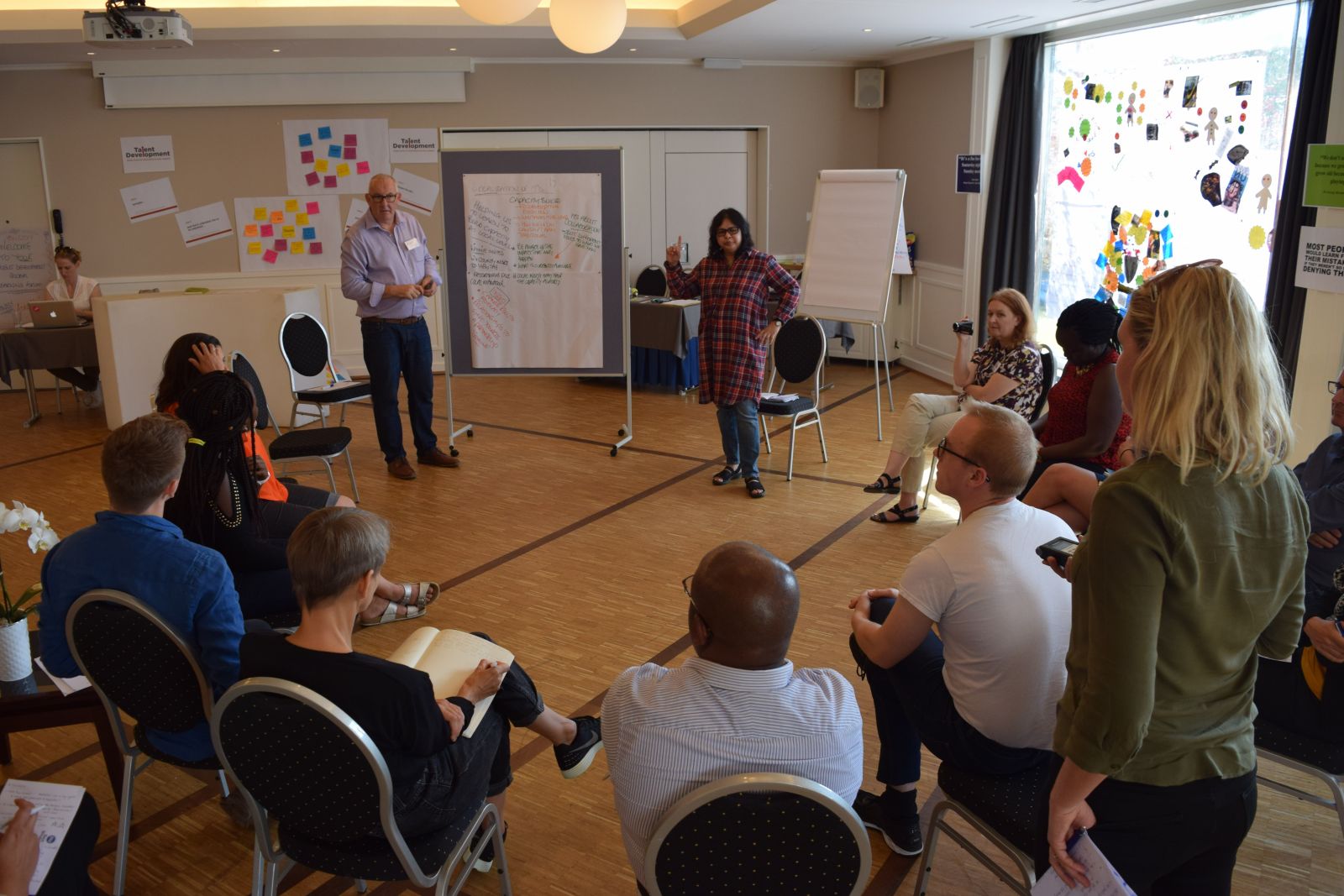 The Forum brought together 30 contributors from all components and regions of the Talent Development Project, which, as many of us had previously existed to each other only as email names, brought clarity on how all the different components had worked together to deliver the project as a whole. As the project is ending in the next few months, the focus of the GLF was to connect, share our learnings and reflect on the work that has been done, what went well and what could have been done better.
The agenda was very flexible, which allowed for free and open discussions on issues such as localisation, contextualisation, gender, and collaboration, which had all been at the focus of the Talent Development Project. One thing worth noting was the genuine respect and interest with which everyone was interacting with each other throughout these sessions.
Localisation – Localisation is key to building local capacity (local talent development) and was enforced on various programmes by targeting participants from national NGOs, hiring local facilitators etc. The result of this was higher participant engagement and a greater impact on the local communities.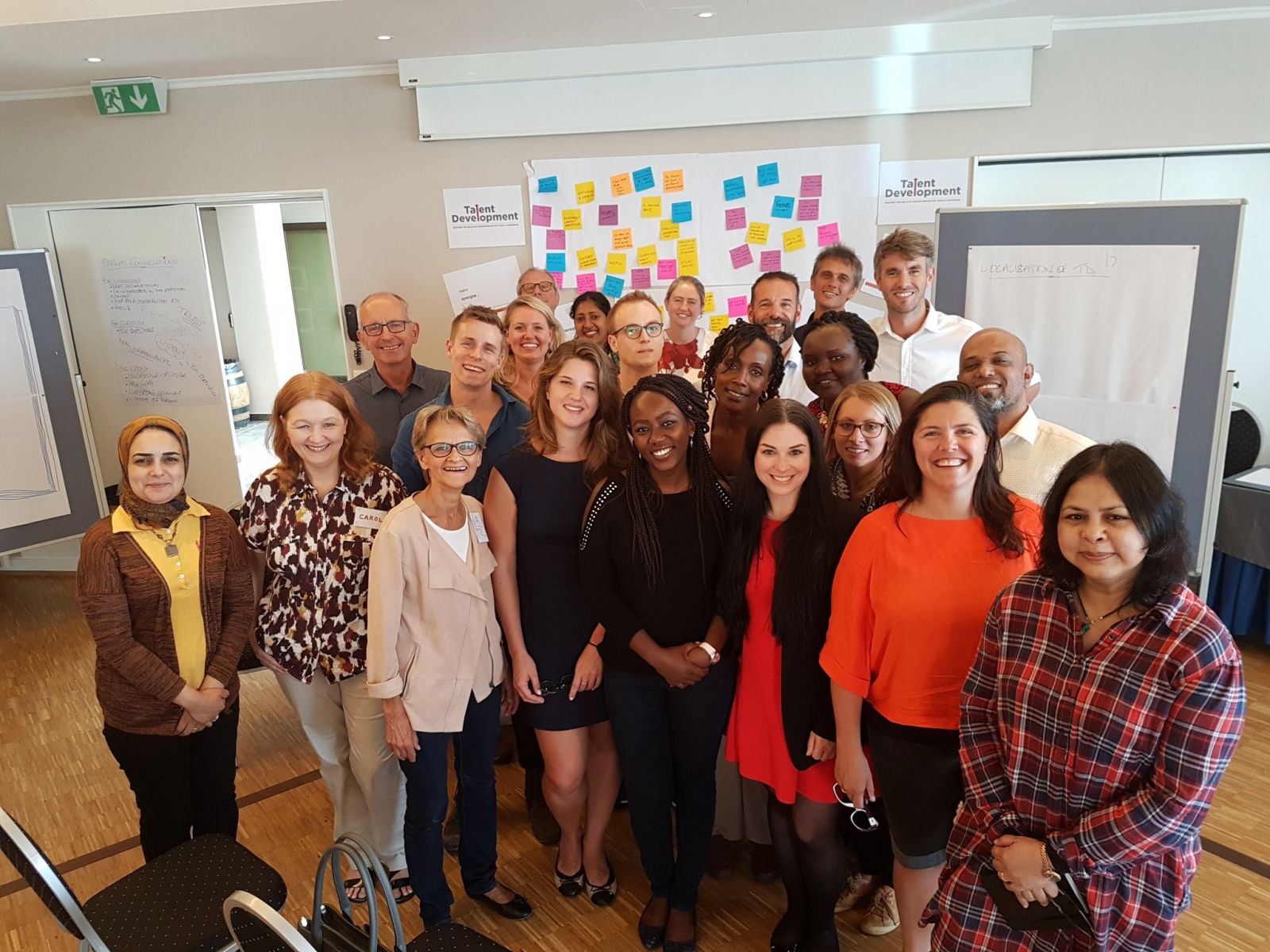 Contextualisation – What I found interesting about this topic was that contextualisation is important to an extent, so that you can communicate your messages and connect with the participants. However, from the discussions it arose that there is a fine line between contextualisation and over-contextualisation. An example from the Context programme in Bangladesh was that the focus of the programme was on responding to emergencies most common in Bangladesh such as floods. The participant feedback however was that they wanted to learn how to deal with all different kinds of emergencies and not just focus on flood response. The programme content was then adapted following this feedback and future cohorts learned to deal with a variety of emergencies. This has now proven vital and prepared emergency responders to be able to deal with new crises such as the current Rohingya refugee crisis in the border region.
Gender – 43% of overall Talent Development Project participants were female (the percentage did vary per programme, country and cohort). It was interesting that several programme providers had experienced a low number of female participant registrations in their first cohorts and had to change their approach in order to attract more females. An example from RedR in East Africa was that organisations had to pay for a participant to take part in the Context programme, so with a limited budget they tended to put forward a male employee. RedR then decided to stop charging a fee for female participants, which resulted in organisations putting forward significantly more female employees to join the programme. There were similar examples from other programme providers too.
Collaboration –  What I found striking was that while everyone had been working on different programmes in different contexts, the overall challenges were fairly similar. As a result, I think one of the greatest insights from the week was that we had at times been working in silo and focused on our own programme targets, whereas if we had more actively collaborated across the board, throughout the programme, we could have capitalised on the vast array of knowledge and experience, which could have helped us all in reaching not only our own programme goals, but also the greater goals of the Talent Development Project.
Meeting everyone made everything fall into place, as if the picture had been completed, as it were, and we realised that regardless of programme or country we faced similar challenges. While there is no current plan for a next phase of the project, I think the learning outcomes of this week spent together will ensure that the Talent Development Project leaves behind a legacy, and that any components that are continued or future projects that are created will be able to benefit from our learnings and start from a higher baseline.
The Talent Development project is one of the 14 projects funded by DFID and the Start Network under the Disasters and Emergencies Preparedness Programme (DEPP). It was set up in November 2014 by a consortium of four agencies (the CHS Alliance, Oxfam GB and Relief International, led by Save the Children UK), working with implementing agencies (Bioforce, MzN, RedR, social enterprise Leadership for Humanitarians, and a number of specialist HR consultants.
After three years, this ambitious project, which sought to build the capacity and competencies of over 1,000 humanitarian workers in Bangladesh, DRC, Ethiopia, Jordan and Kenya is almost completed.  This project also supported the DEPP initiative in its vision of transforming the humanitarian sector through building stronger networks and coalitions, and sharing learning on how best to improve national staff capacity in order to respond to emergencies better and quicker, and save more lives.