28-30 June 2021
Thank you to everyone who helped make the HHR2021, held virtually from 28 to 30 June 2021, another resounding success!
136 attendees from 38 countries focused, exchanged, connected, and shared best practice and perspectives on how to navigate accountability in HR.

87% of participants said they'd recommend the HHR conference to a friend or colleague. Here's what they said about the event:
"Really appreciated this event, it was as if you were reading my mind (or work plan)… so many timely, useful take aways for this moment in time."
"Keynotes were outstanding – each extremely clear about both principles and practical application of the subject area they covered; quality of panel discussions very high … discussions that met several objectives for me. Connecting with people in more remote parts where I would never get to meet them – thus bringing alive scenarios that may remain theoretical."
"I think my best learning is to see different ways of addressing the common challenges we have in the sector. At the end of the conference, I have the feeling that I came away with more doubts and questions than answers or resolved issues, which indicates that we still have a long way to go. If I need to resume in one word, I would say inspirational."
---
Thank you to our speakers
Thank you to the HHR2021 Steering Group
A special thank you goes to the members of this year's conference Steering Group who committed their time and energy on voluntary basis to provide excellent support ensuring successful delivery of the event. They are:
Hajara Arinde

–

Human Resource Manager

,

Sigma Consulting

 

Charlie Darlymple – Independent Consultant
Emmanuelle Lacroix –

Partnership Development Manager, EMEA, Cornerstone on Demand Foundation

Marie-Claire Pannier

–

HR Partner North Africa and West Africa, Danish Refugee Council

Meritxell Seuba – HR Specialist and D&I Lead, Educo
Thank you to all our participants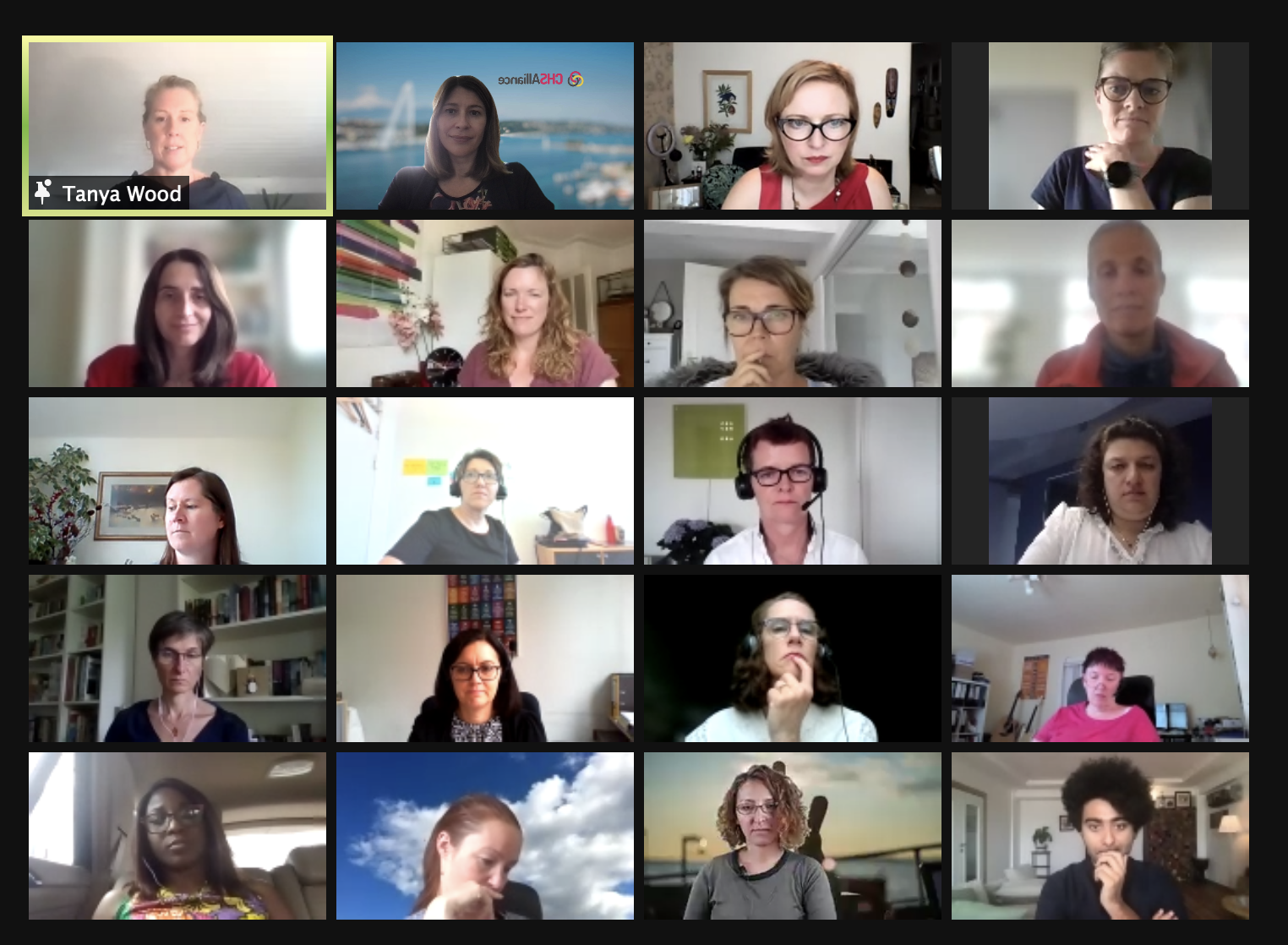 ---
Frequently Asked Questions
How can I access the event platform?
The virtual HHR2021 took place on Hopin. Access to the event platform expires after 30 June 2021. This page contains links to the relevant public resources shared during the event.
Are the sessions being recorded?
All sessions were recorded and shared with HHR2021 participants via email. If you attended the event and have an issue with accessing the recordings, please email Gozel Baltaeva at gbaltaeva@chsalliance.org
Do I receive a certificate for attending the conference?
Not automatically. Those who require will be issued a certificate of attendance upon request by writing at hhr@chsalliance.org
I would like to sponsor next year's HHR online conference?
CHS Alliance offers diverse Sponsorship packages and exclusive add-ons customised for you to choose from. To discuss sponsorship opportunities, contact Gozel Baltaeva at gbaltaeva@chsalliance.org.