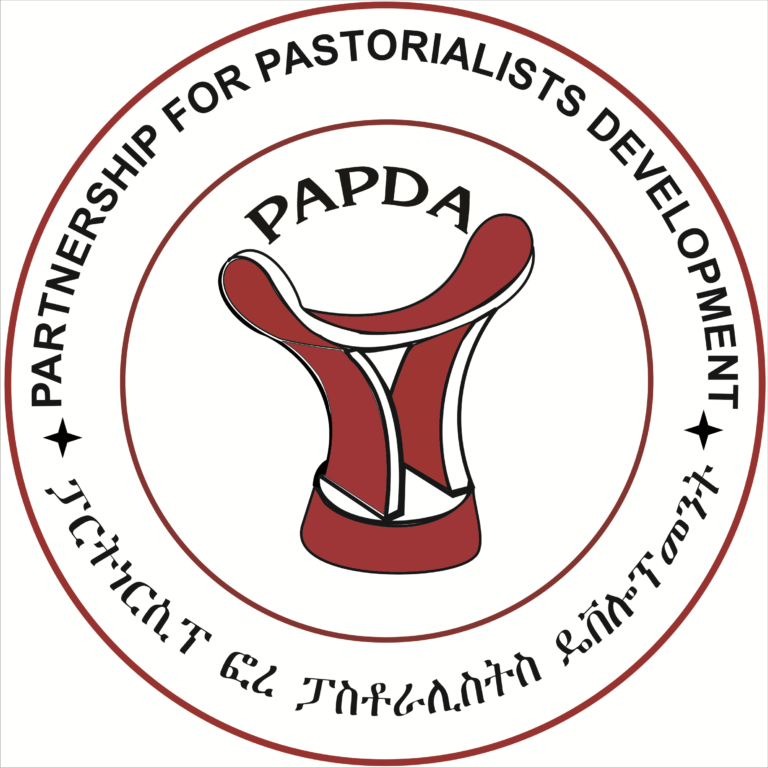 Partnership for Pastoralist Development Association
Aim of the organisation
Partnership for Pastoralists Development Association [PAPDA] is a legally registered humanitarian, National nongovernmental organization striving to improve the livelihood of poor pastoralists and Agro pastoralist communities in Ethiopia. PAPDA was established in June 2006 by people who hail from pastoralists areas of Oromia, Somali, and Afar regional States and is re-registered (No 0355) with the Agency for Civil Society Organizations. Partnership for Pastoralist Development Association (PAPDA) implements Huamnitarian, emergency and development programs for the pastoralist communities with a vision of seeing sustainably developed self-sufficient and prosperous pastoralist-communities.
Organisation activities
The organization is working with different governmental and non-governmental organizations in the areas of WASH, livelihood, environmental protection and rehabilitation, peaceful coexistence/conflict managment, prevention of SGBV and HIV/AIDS as well as towards the abandonment of harmful traditional practices.
Membership status
Full Member
Update Profile
If you are an employee of Partnership for Pastoralist Development Association you can update your organisation details by clicking here