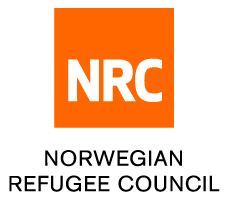 Norwegian Refugee Council
Aim of the organisation
The Norwegian Refugee Council (NRC) is an independent humanitarian organisation helping people forced to flee. We protect displaced people and support them as they build a new future. We started our relief efforts after World War Two. Today, we work in both new and protracted crises across more than 40 countries. NRC works to protect the rights of displaced and vulnerable persons during crisis. We specialise in six areas: food security, education, shelter, legal assistance, camp management, and water, sanitation and hygiene. We stand up for people forced to flee. NRC is a determined advocate for displaced people. We promote and defend displaced people's rights and dignity in local communities, with national governments and in the international arena.
Organisation activities
NRC's primary focus is the emergency stage where needs are often most acute. NRC also pursues a holistic rights-based approach, encompassing emergency relief and early recovery, seeking to build on displaced people's own resilience to promote sustainability and recovery. NRC specialises in a dynamic, adaptive and mutually reinforcing set of core competences, including shelter, food security, education, water, sanitation and hygiene (WASH), information counselling and legal assistance (ICLA) and camp management with a particular focus on refugees and internally displaced people (IDPs). We may also include host communities in our activities given the important role that they often have in supporting displaced people and contributing to durable solutions. We aim to ensure equal access and service to all vulnerable groups, especially by meeting the different needs of men, women, boys and girls. We involve displaced people and host communities in the identification of their needs.
Membership status
Full Member
Update Profile
If you are an employee of Norwegian Refugee Council you can update your organisation details by clicking here