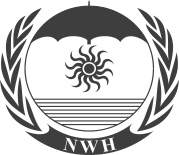 New World Hope Organization
Aim of the organisation
New World Hope Organization exists to provide education, a clean and nuisance-free environment, climate change and natural disasters research, conserve natural resources, medical and humanitarian aid, or other services deemed necessary for the benefit of all people in need.
Organisation activities
New World Hope Organization (NWHO) is a nonprofit organization that works to assist people across the globe by offering humanitarian services, fish and water conservation, land, wildlife, and environmental protection programs such as health, education, environment, water and sanitation, humanitarian and disability relief, natural and water resources, climate change and natural disasters research and policy, assistance to victims of natural or man-made disasters, poverty alleviation, and women's and children's rights. We are dedicated to alleviating human suffering regardless of race, color, religion, or cultural background.
Membership status
Full Member
Update Profile
If you are an employee of New World Hope Organization you can update your organisation details by clicking here