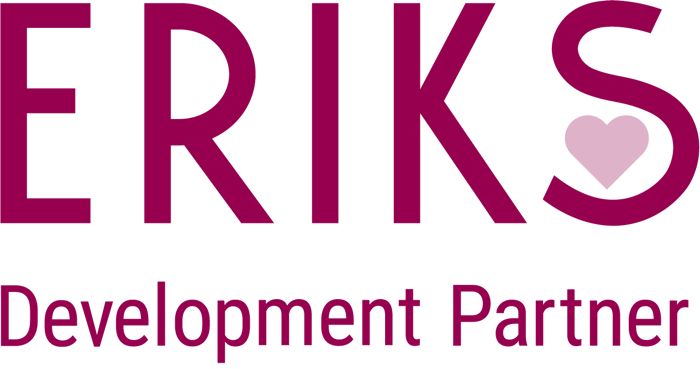 ERIKS Development Partner / Erikshjälpen
Aim of the organisation
ERIKS Development Partner (ERIKS) is international NGO and foundation, promoting the rights of the child. ERIKS' work and commitment to the fulfilment of the rights of the child is guided by its identity and values: the spirit of Erik Nilsson (the founder of ERIKS), Christian values and the UN Convention on the Rights of the Child. Vision: A better world where children's dreams come true Mission: To combat poverty and vulnerability by promoting children's rights. Guided by its vision and mission, ERIKS contributes to the Sustainable Development Goals (SDGs) with a particular focus on 1) no poverty 2) zero hunger 3) Good health and well-being 4) Quality education 5) Gender Equality 16) peace, justice and strong institutions.
Organisation activities
ERIKS works withing four thematic areas: Education and Leisure; Health; Protection; Humanitarian Assistance and Disaster Risk Reduction. Through its partners ERIKS currently supports projects in 16 countries in Africa, Asia, Eastern Europe, and in Sweden where the head office is located. Local partners have the advantage of knowing the culture and context, which promotes sustainability and efficiency. Partnership with local civil society actors is therefore the entry point in ERIKS' development and humanitarian work. To support the local partner organisations, ERIKS has established regional offices in South East Asia, East Africa, West Africa and Eastern Europe.
Membership status
Full Member
Update Profile
If you are an employee of ERIKS Development Partner / Erikshjälpen you can update your organisation details by clicking here