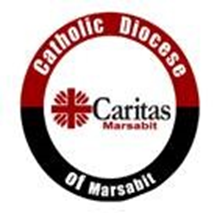 Catholic Diocese of Marsabit
Aim of the organisation
The Catholic Diocese of Marsabit (CDOM) was started in 1964 through the efforts of Bishop Cavallera. Caritas Marsabit (CM) is the development arm of the Diocese responsible for coordination and the implementation of development activities in the Diocese. The function of Caritas Marsabit is in tandem with that of the Pastoral Department of the Catholic Diocese of Marsabit, whose function is evangelization.
Organisation activities
Our work is underpinned by a holistic approach involving Advocacy, Capacity Development, Disaster Risk Reduction, Facilitation of Peaceful Coexistence, and Promotion of Unity in Diversity and Pursuit of Justice for Sustainable Development and advocacy for policy, legal and institutional reforms.
Membership status
Full Member
Update Profile
If you are an employee of Catholic Diocese of Marsabit you can update your organisation details by clicking here