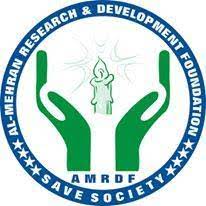 Al Mehran Research & Development Foundation
Aim of the organisation
Al Mehran Reseach & Development Foundation (AMRDF) is a non for profit organization incorporated under the societies act XXI of 1860 # 6272 of 2010/11. Our organization's mission is driven by strong commitment to mobilize the rural poor and semi urban people of backward areas under a common platform to enable sustainable development through supporting community organization. The organization is affiliated with Provincial Disaster Management Authority (PDMA) as an active organization to work with line department during the time of disasters and to evacuate disaster affected to safe places. The organization has a team of experts and under their capacity, the organization has completed successfully many projects with line departments of the Govt., International NGOs and INGOs.
Organisation activities
AMRDF has been completed a large number of projects by the collaboration of different partner organizations USAID, PLAN Pakistan, FOCUS Pakistan, ADB, SPO, NATPOW, UNFPA, WWF, World Bank, Sindh Education Foundation, Govt. of Sindh etc. AMRDF has strong presence in Province Sindh. AMRDF head office located in Hyderabad and regional office located in District Sanghar. Currently AMRDF working in the following district of Sindh Province: District Sanghar, District MirpurKhas, Thatta, Badin, Umerkot and Tando Allah Yar. AMRDF is affiliated with Provincial Disaster Management Authority (PDMA) as active member organization to work with the line department i.e. district authorities, national NGOs, and INGOs to support people who are most affected by the disasters. AMRDF through its core team took part and initiated activities to evacuate flood affected people of the recent flood and help them to manage to safe places.
Membership status
Full Member
Update Profile
If you are an employee of Al Mehran Research & Development Foundation you can update your organisation details by clicking here