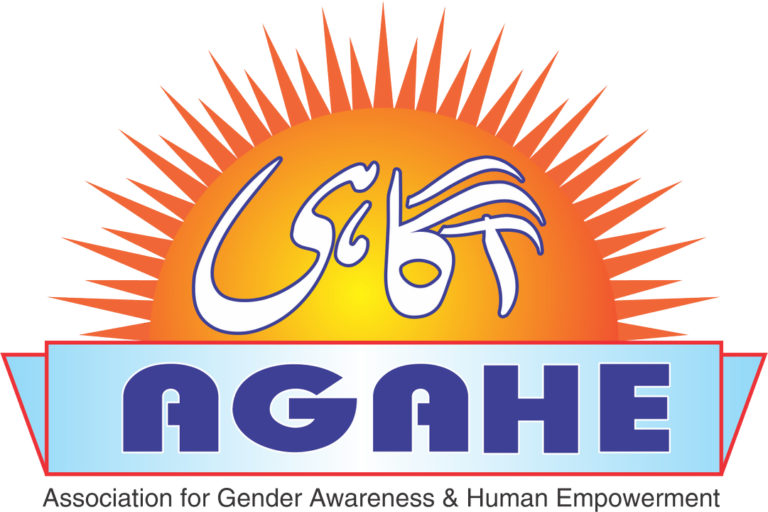 Association for Gender Awareness & Human Empowerment
Aim of the organisation
The aim and vision of the organization is to create an enabling environment for vulnerable segments of society where they can utilize their full potential for improvement in their lives and have equal opportunities to safe guard their rights. and Organization mission is to optimize the intangible resources of individuals, organizations and institutions to achieve maximum efficiency.
Organisation activities
AGAHE is non-governmental, non-profit organization registered in 2007 under Societies Registration Act 1860. AGAHE has signed MoU with Economic Affairs Division (EAD), registered organization with Punjab Charity Commission (PCC), certified from Pakistan Center for Philanthropy (PCP) and Federal Board of Revenue Government of Pakistan. AGAHE is working in Punjab Pakistan with Government departments and sector partners in different sectors including Water, Sanitation & Hygiene, Health & Nutrition, Sustainable Livelihood, Governance and Disaster Risk Reduction and Resilience. The major activities are around building capacities of communities and government to plan, implement and sustain climate resilient and people centered services, improving governance to strengthen the existing systems, advocacy for human rights, creating awareness among masses for developing responsible behaviors for achieving sustainable development goals.
Membership status
Full Member
Update Profile
If you are an employee of Association for Gender Awareness & Human Empowerment you can update your organisation details by clicking here