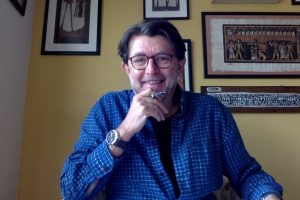 Following a distinguished social work career spanning many decades, Richard established SafeForChildren early in 2018. This is a freelance international consultancy whose mission is to provide the organizational insights, guidance and technical knowledge needed by leaders, managers and their organisations to become child safe. Richard is also part of the team at Global Child Protection Services, where he is a Senior Associate.
His experience in the field of the Prevention of Sexual Exploitation and Abuse (PSEA) and his voluntary work in the field of dementia care mean that these safeguarding insights are not limited to children but are applicable to the safeguarding of all vulnerable groups.
With decades of transferable, multi-sector, national and international experience – including humanitarian situations -, SafeForChildren offers a comprehensive range of services including leadership mentoring, crisis support, strategy and policy review and development, material development, systems auditing , case management investigation and training.
As the former Director of Global Safeguarding at Save the Children International/UK, Richard is recognised internationally as having played an outstanding role as a developer, advocate, ambassador and leader in his field, where his achievements included:
Establishing safeguarding system within the Save the Children movement – global, standards based , comprehensive safeguarding policies, procedures and guidance.
Establishing and leading all aspects of safeguarding within SCI and SCUK
Leading greater safeguarding accountability and transparency through establishing external and internal systems for integrating safeguarding approaches
Developing and supporting safeguarding leaders and practitioners across global programmes
Raising the profile of safeguarding across all aspects of media
CHS Alliance approved trainer on:
Investigations
Protection from Sexual Exploitation and Abuse (PSEA)
Location: United Kingdom