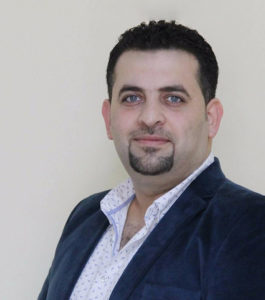 Hassan is an independent trainer and consultant with more than 10 years of experience in organizational capacity assessment and capacity building for humanitarian and development organisations. He has been providing training and consultations to participants in various countries including Syria, Yemen, Iraq, Turkey, and Palestine. Topics cover project management, remote management, quality & accountability, SPHERE, and the CHS.
Hassan has worked as a specialist consultant for multiple UN agencies, INGOs, and humanitarian academic organizations such as UNDP, IOM, OCHA, Relief International, Action Medeor, AAR Japan, SPHERE, CHS Alliance, Humanitarian Academy for Development (HAD), Johns Hopkins University Center for Humanitarian Health, and NGO Coordination Committee for Iraq (NCCI).
Hassan was selected as ambassador in the PM4NGOs hub (https://www.pm4ngos.org/pm4ngos-hubs/) for Turkey to provide support and advice to learners, practitioners, new trainers and training organizations.
Hassan also contributed to online trainings on platforms such as disasterready.org and Buildingmarkets.org within the Investing in Humanitarian Action learning program framework (ISHA).
Moreover, Hassan has acted as project manager for more than 47 projects in various sectors funded by different donors such as GIZ, Expertise France (EF), Medecins Du Monde (MdM), UN Agencies, WorldVision (WV), International Rescue Committee (IRC), Islamic Relief Worldwide (IRW), Save The Children (SCI), Norwak and World Health Organization (WHO).
Location: Turkey and Syria
Email: hassanjenedie@gmail.com