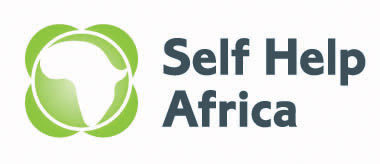 Gorta, Self Help Africa
Aim of the organisation
Gorta Self Help Africa is an international NGO dedicated to the vision of an economically thriving and resilient rural Africa. We have over 40 years of experience working with rural families and communities, smallholder farmers, women and youth groups, farmer associations, cooperatives and agribusinesses in developing and fragile locations. We help rural communities and farmers grow and sell more food, improve diets, deal with crises, conflicts and emergencies, diversify and increase incomes and make their livelihoods more sustainable and resilient to external shocks. We believe that the solution to extreme poverty lies at the feet of the millions of African families who till the soil and farm the land.
Organisation activities
We support farming families to grow more and better quality food, to diversify what they produce, and to reduce their vulnerability to the impacts of changing climate. We provide small-scale farmers with training, skills and knowledge, help them to access new and profitable markets for their crops, and assist them in accessing financial services, so that they can both borrow to expand their work, and save so that they can protect their families from future economic shocks. We work with women farmers, often are denied the same access to services, and with young people, who often cannot access land on which they can earn a living.
Membership status
Full Member
Assessment status
Update Profile
If you are an employee of Gorta, Self Help Africa you can update your organisation details by clicking here